Black Future Newsstand: Harnessing Black Technology and Media
Black Future Newsstand, a historic project from Media 2070 and the Black Thought Project, debuted in Harlem in the week leading up to Juneteenth. An art installation, the newsstand was filled with Black-owned publications that hold Black stories with all the care, tenderness, joy and beauty they deserve. People also had the opportunity to offer their dreams for the future as a part of the newsstand's "Black Thought Wall".
This fall, Black Future Newsstand continues to offer space for people to share their dreams for a future media, one where Black people control their stories from ideation to distribution, a world that will exist on the other side of media reparations. 
Along with my Free Press colleague Venneikia Williams, I recently presented the newsstand at the AfroTech conference in Austin. We unveiled the newsstand at the Center for Cultural Power's Mixed Media Mixer, a gathering for technologists, artists and creatives.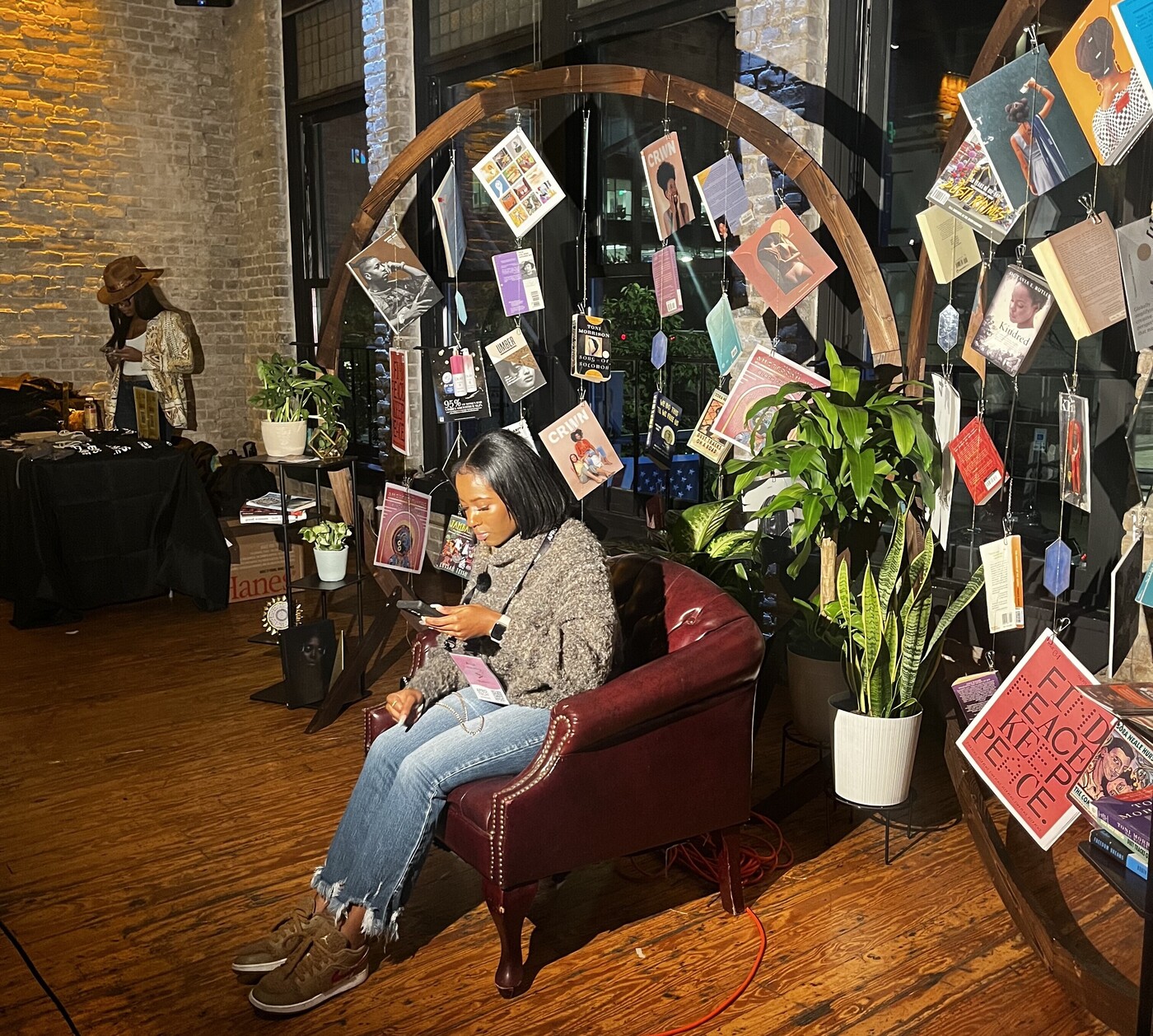 Storytelling and Black liberation

  
This travel-sized experience of the newsstand sought to leave participants surrounded by thriving Black-owned media that reflects the wholeness of our experiences back to us in ways we can feel and see. Similar to the original newsstand, this AfroTech version highlighted Black media and literature like CRWN Magazine, Knoxrox and Kids Solidarity Mini Zine pack, Kindred and We Do This Til We Free Us. We also had copies of the Black Future News, a special Juneteenth insert that Media 2070 created for New York Amsterdam News, the oldest Black-owned newspaper in the United States.
This installation also engaged participants in questions about their own experiences and visions for the future of Black storytelling and technology. We asked questions like, "What do you wish the media reflected about your Black experience?" and "What stories and technologies could give us portals to a more just future?" 
Black technologists said that they want the media to portray more nuance in the Black stories they tell. We heard that too often, the media only show Black folks in a negative light and we don't get to see the regular beauty in our everyday lives. One person shared that it would be beautiful to see more stories where we are celebrated in a real, genuine way. 
As the Black Future Newsstand gives people spaces to experience a present and future where Black folks have the resources to steward our stories, we are eager to continue to consider the role technology plays in creating a future abundant with Black storytelling.
If you're interested in bringing Black Future Newsstand and its companion programming to your area, reach out to our team to schedule a chat. And explore more photos from our time at AfroTech in the carousel below.
---
Help us bring Black Future Newsstand to more locations: Donate today.