News Voices: Philadelphia
Stark inequality and poverty in Philadelphia — the poorest big city in the United States — shape how low-income communities and people of color are represented in the news.
A lack of trusting and collaborative relationships between journalists and residents creates biased coverage that can stigmatize, misrepresent and damage communities, often for generations. Harmful media narratives and misinformation in turn influence how policymakers and other authorities interact with the public, set priorities and fund services — and worsen the divides of information, wealth and power.
And while Philadelphia is home to some of the most exciting innovations happening in journalism today, residents have said that not all coverage is meeting their needs. And in some cases reporting is actually harming the most vulnerable communities.
News Voices began working in Philadelphia in 2019 when it collaborated with community and journalist partners on the Organizing for Neighborhood News project. This collaboration with Germantown Info Hub, Kensington Voice, the People's Education Center and WHYY trained and mentored community members and student journalists to work with residents, develop stories with reporters and counter coverage that stigmatizes people of color and others.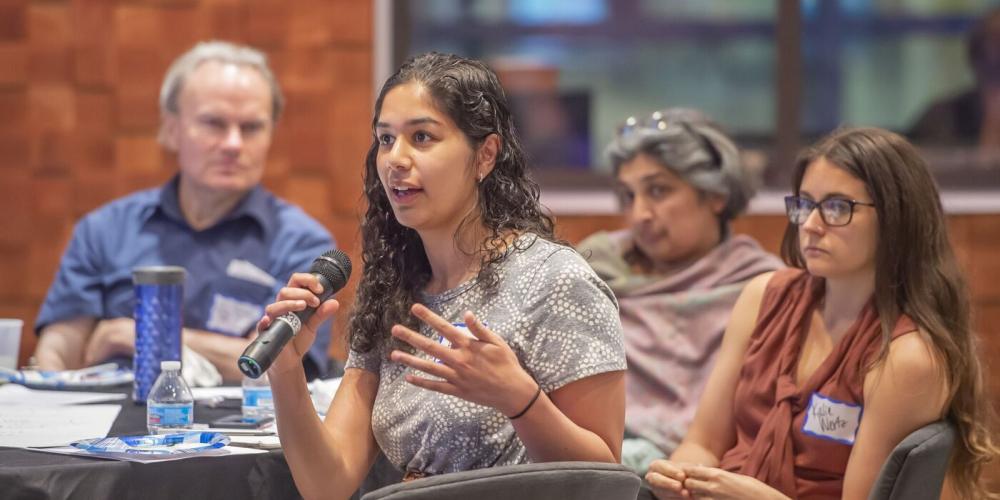 Over the course of this six-month pilot project, we learned that with resources and training, community members can play active roles in finding underreported stories and engaging with fellow residents who don't feel represented in news coverage. And, we found that people want to help change narratives about their communities — and believe that collaborating with journalists could facilitate this change.
While working on this project, residents told us time and again about their frustrations with local reporting on the criminal legal system. After months of meeting with allies and community members, Free Press co-launched the Police and Violence Narrative Project, a collaboration with our allies the Media Inequality and Change Center and Movement Alliance Project.
The project aims to replace prevailing media narratives with complex stories about trauma, safety, crime and criminal justice. Our work looks at practices and structures within journalism to better understand how harmful stories around criminal justice happen. So many factors go into this, from decisions about what's newsworthy, to how reporters build and prioritize relationships with police, to how stories are told (and by whom), to who owns and controls newsrooms, to the metrics outlets use to determine a story's value.
The project organizes journalists, newsrooms and community-media allies to connect them with residents who want to take an active role in shaping local news. It's our hope that, through this work, new models will spur local newsrooms to break away from the "if it bleeds, it leads" mentality. 
Want to get involved? Reach out to News Voices to learn more.