News Voices: New Jersey
When it comes to news coverage, New Jersey is one of the most underserved states.
Sandwiched between the New York and Philadelphia media markets, New Jersey receives little to no local coverage of its state and municipal governments.
Newsrooms are shrinking, TV stations are closing down and public-media funding has been slashed. While local-news startups are providing fresh voices, they struggle to break even financially and tackle statewide issues.
New Jersey is a place of both great challenges and great opportunities. That's why we launched News Voices: New Jersey in 2015: to bring together communities and newsrooms to tackle problems in cities and neighborhoods throughout the Garden State. We've worked in towns and cities all over the state, including Asbury Park, Atlantic City, Camden, Ewing, Glassboro, Hackensack, Morristown, Newark, New Brunswick and Tuckerton.
We've organized with thousands of people, including journalists, activists, students, faith leaders, union workers and artists, to transform local news in their communities, discuss pressing local issues, pass legislation to fund innovative news-and-information projects, and collaborate to tell stories with impact, such as Stories of Atlantic City and 37 Voices.
One of our most significant achievements was the creation of the Civic Information Consortium, a first-of-its-kind, publicly funded nonprofit with the mission of strengthening local-news coverage and boosting civic engagement throughout New Jersey.
Free Press Action, which conceived of the idea, launched the campaign to create the consortium in 2016. We worked with our champions in the statehouse to draft the Civic Info Bill, legislation designed to establish the nonprofit. Over the course of the multi-year campaign, thousands of residents took action in support of the bill, participated in public forums, submitted ideas on how to better inform their communities, lobbied state representatives, and testified before legislative committees.
In 2018, the Civic Info Bill passed with overwhelming bipartisan support. The campaign and the consortium have inspired efforts in other states that are seeking to give people the news and information they need.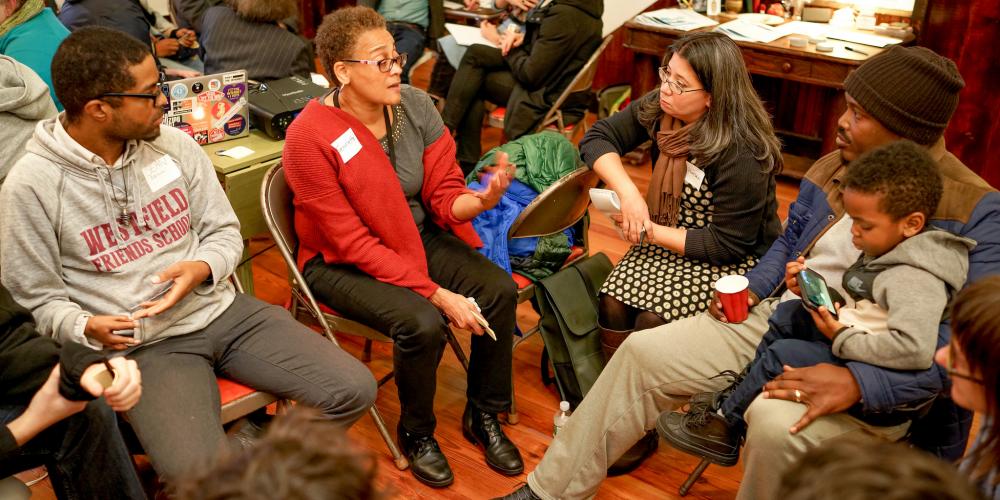 Our work is ongoing. We're teaming up with local residents and newsrooms to find ways to tell stories that matter. Some of these partnerships include organizing local forums, providing workshops in newsrooms and with community allies, training student journalists and launching collaborative-storytelling projects around local concerns.
Want to get involved? Reach out to News Voices to find out how to participate.