My Trip to the White House Shows How Much the Debate Over Broadband Has Changed
I recently found myself in a surreal situation: hearing a string quartet of Marines play "Don't Stop Believin'" as I walked into the gilded East Room of the White House and saw giant spools of fiber-optic cable piled on the marbled floors.

It was indeed quite a journey to get there.
As the song goes: "Some'll win, some will lose. Some are born to sing the blues." And this event definitely fits in the win column.

The occasion — and the explanation for all the wiring — was the official announcement of $42 billion in broadband funding via the ​​Broadband Equity Access and Deployment (BEAD) program, a product of the bipartisan infrastructure bill that passed Congress in late 2021. This investment is a signature achievement of the Biden administration, and one worth touting.
It's all too easy to be dazzled by such stately surroundings. ("Look, there's Michelle Obama's portrait! And Eleanor Roosevelt's! And Abe Lincoln's dinner plates!") But it's worth pausing for a moment to take in what it means to hear President Biden, Vice President Harris and several cabinet secretaries echo Free Press' old talking points about why we need the internet for everyone.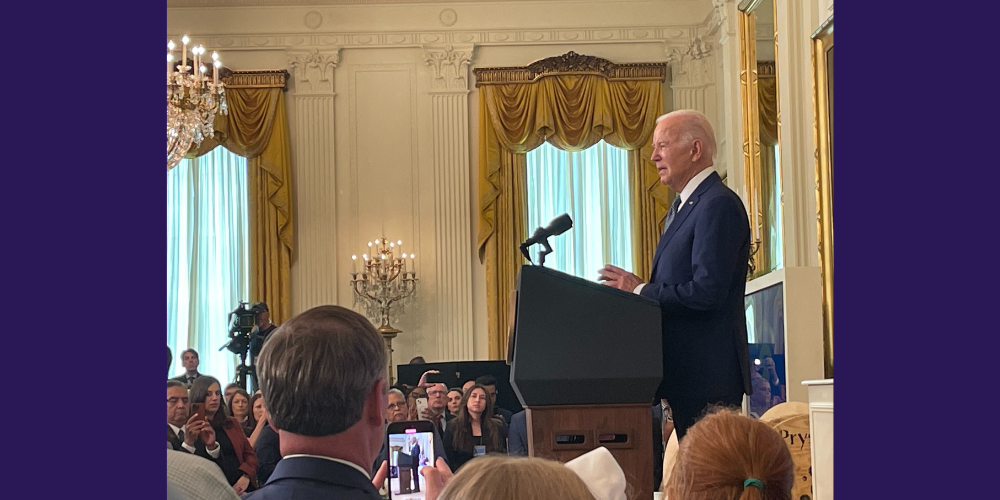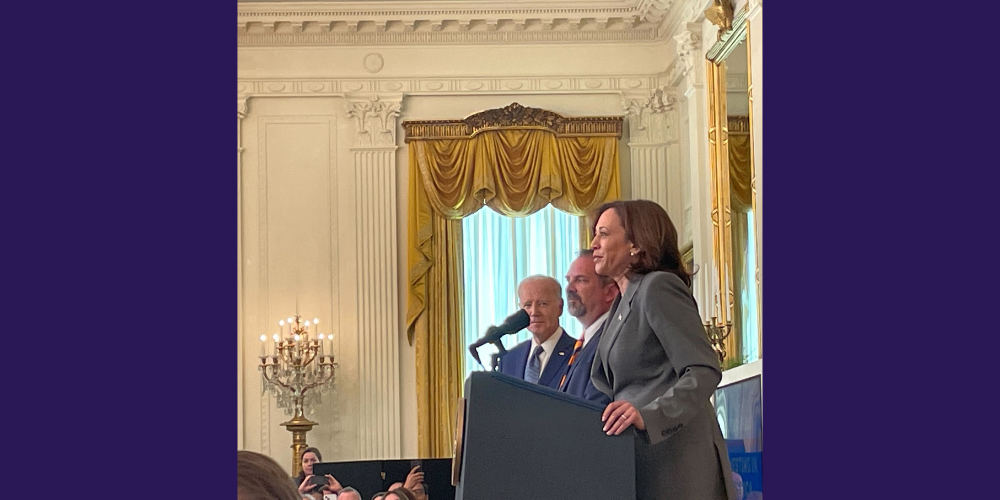 Hearing the most powerful people in the world repeatedly proclaim that the internet is a necessity — "not a luxury" — is no small thing, and it's a testament to our many colleagues and allies who have been pushing for decades to make internet service available, affordable and universal.
The internet is not a truck, it's a utility
BEAD funding marks an important recognition that the United States should treat broadband as an essential utility that must be affordable to everyone. This wasn't always the case.
I'm old enough to remember when former FCC Chairman Michael Powell dismissively called the digital divide a "Mercedes divide" (as in he sure wished he had a Mercedes — a problem he surely later solved once he became the cable industry's top lobbyist). And I remember when the late Sen. Ted Stevens, then the chairman of the Senate Commerce Committee, angrily proclaimed, "the Internet is not a truck! It's a series of tubes."

So to instead be a few feet away from President Biden as he pledged to "connect every person in America to reliable high-speed internet by 2030" — and to back that promise with billions of dollars in new funding — was something to witness.

There is still so much work to do to see that money reaches those who need it most, to get a fully functioning FCC in place to stop the phone and cable giants from ripping people off, and to ensure that Congress continues to provide the crucial funds that support the Affordable Connectivity Program, which tens of millions of people will need to access the new networks being built. 
We can't let up. But we can allow ourselves a moment to appreciate just how far we've come, how much the political landscape has shifted, how we're no longer debating whether broadband is a utility — and how much closer we are to truly ending the digital divide once and for all.
---
Help Free Press keep up the fight for affordable internet access: Donate today.