Protesters Urge Senate to Save Net Neutrality in Wednesday Vote
On Monday, activists gathered nationwide ahead of Wednesday's Senate vote to tell their lawmakers to restore Net Neutrality.
Last week Sen. Ed Markey and Senate Democratic Leader Chuck Schumer filed a resolution of disapproval that would reverse the FCC's December 2017 decision to destroy the free and open internet. The entire 49-member Democratic Caucus signed the petition releasing the resolution, and Republican Sen. Susan Collins has said she also supports it.
Under the Congressional Review Act (CRA), the resolution requires only a simple majority to pass.
Monday's "Red Alert for Net Neutrality" protests, part of a series of actions that kicked off on May 9, were organized by Team Internet, a distributed-organizing campaign that Free Press Action Fund, Demand Progress and Fight for the Future launched last summer.
Team Internet combines people power with technology. The result: a formidable grassroots movement of volunteers pressuring lawmakers to stand up for Net Neutrality.
Here are some inspiring snapshots of Net Neutrality activists at the Red Alert protests.
Arizona constituents let Sen. Jeff Flake know who he works for: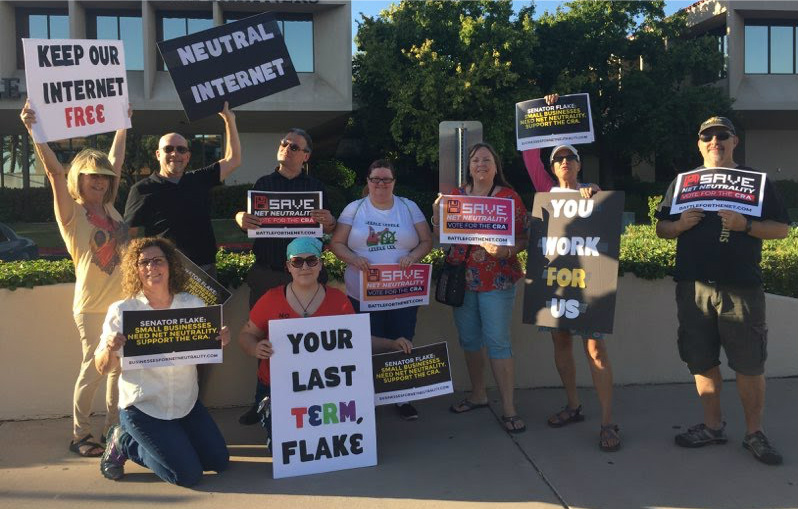 Rain did not deter Utahns from pushing Sen. Orrin Hatch to vote for the CRA: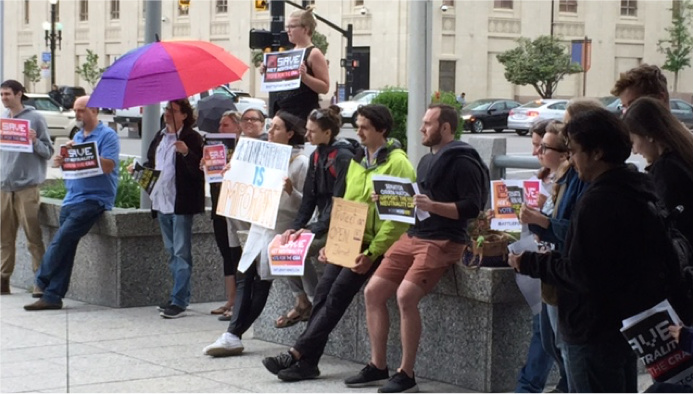 In Colorado, activists showed their passion for Net Neutrality outside Sen. Cory Gardner's office: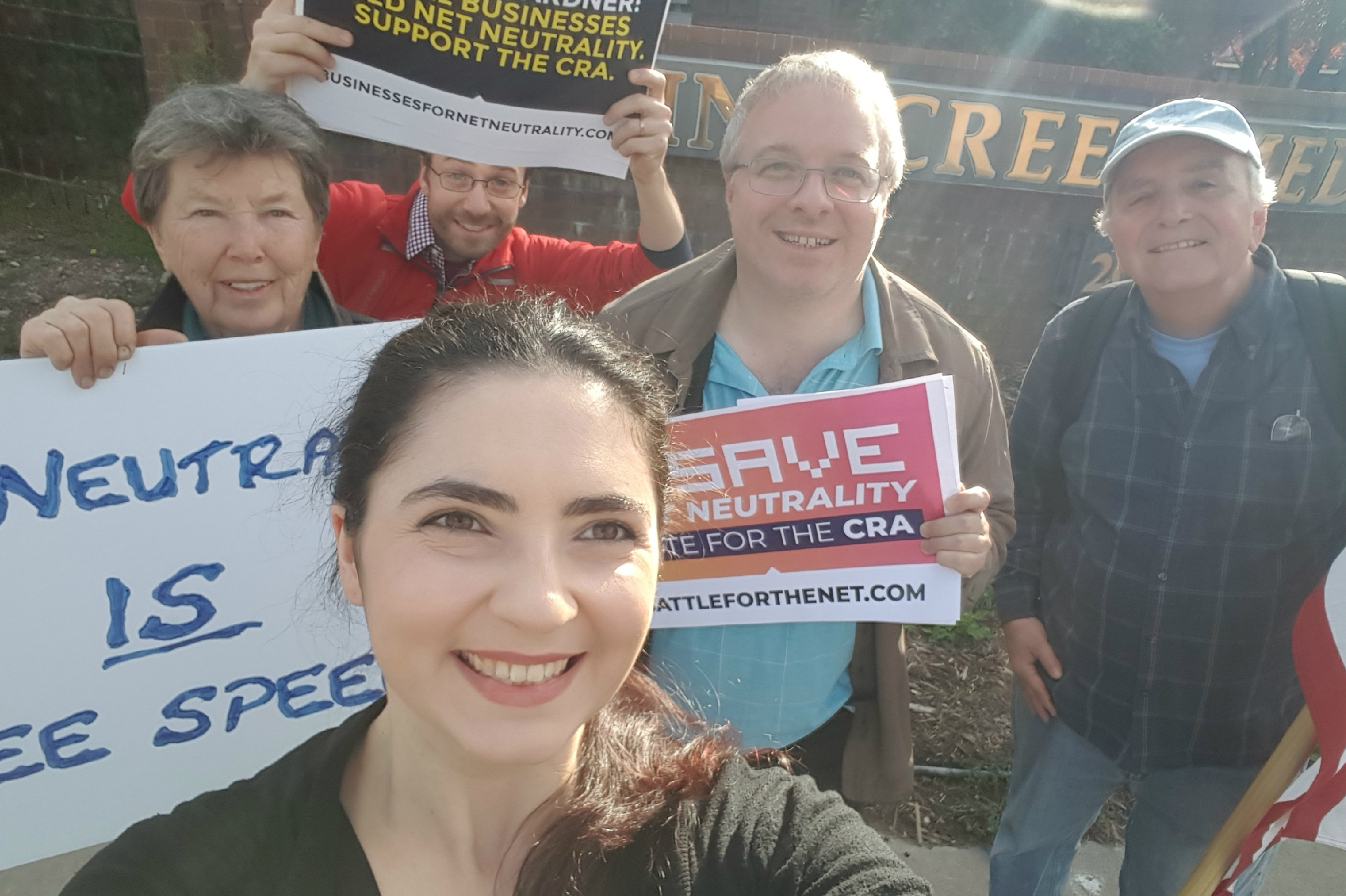 The kids came out in Florida to tell Rep. Carlos Curbelo that losing Net Neutrality would harm small businesses: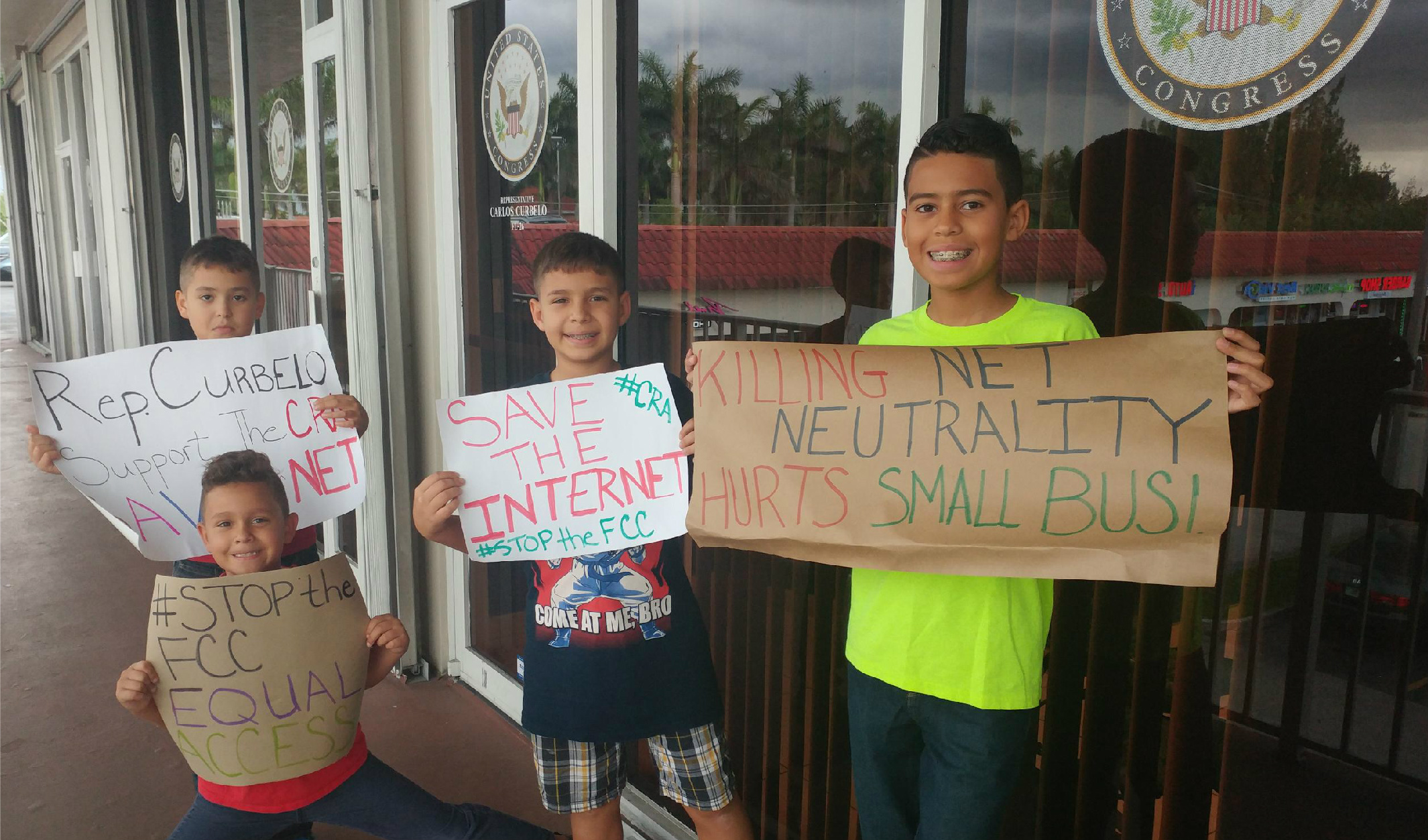 Alaskans told Sen. Lisa Murkowski they want her to vote for the free and open internet on Wednesday: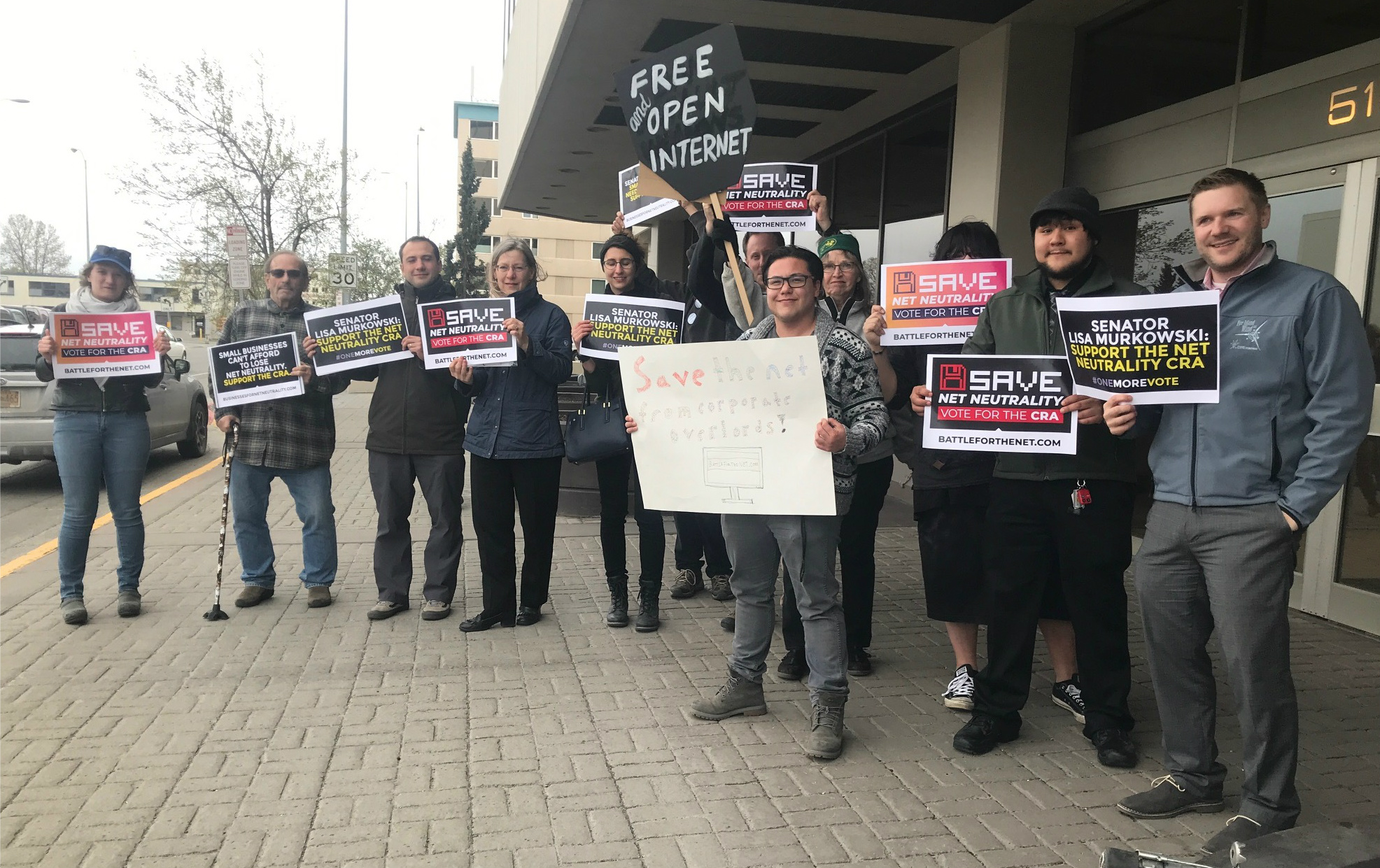 In fact, this little girl has a big message for Murkowski: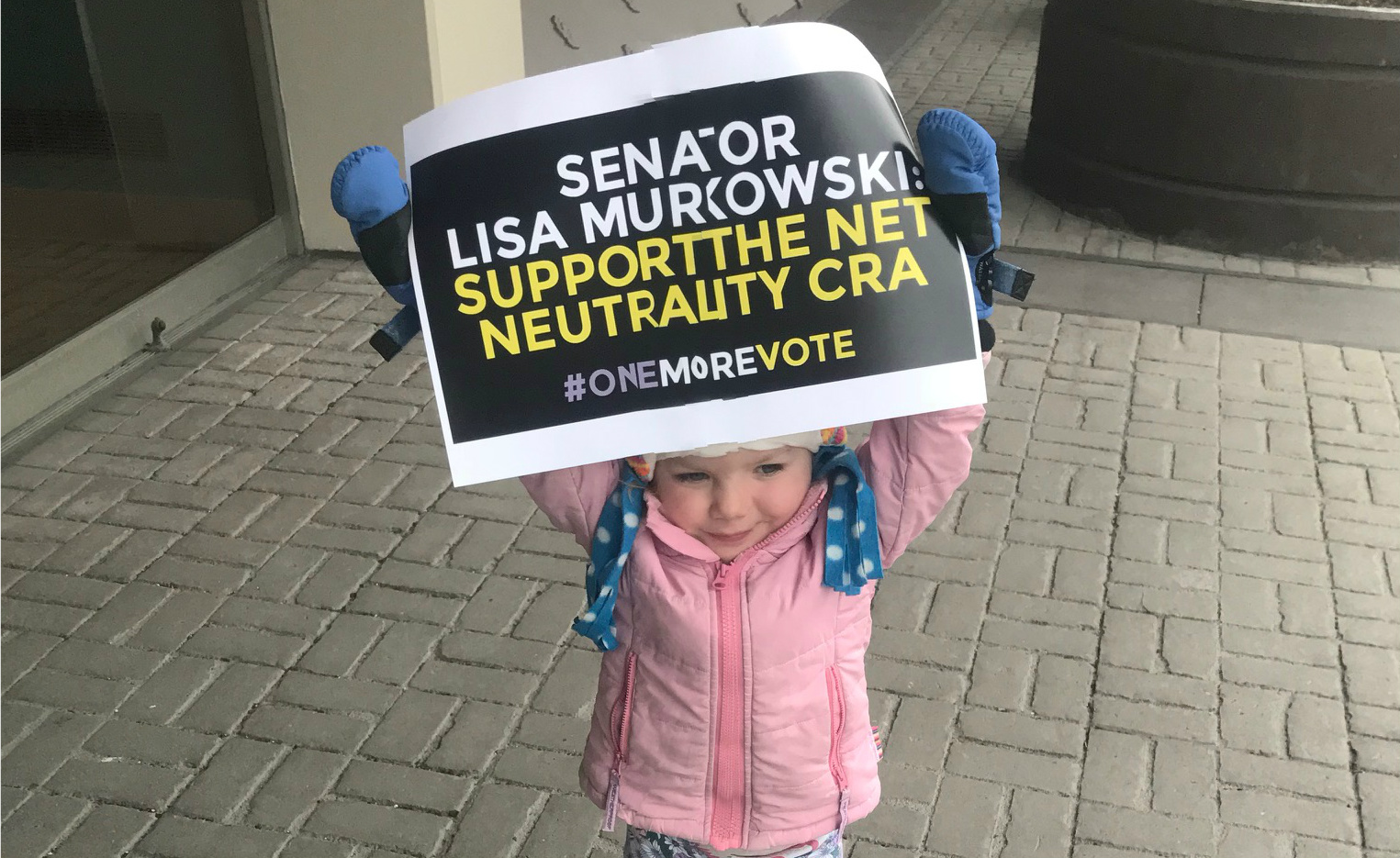 California's 33rd congressional district wants Rep. Ted Lieu to be a Net Neutrality hero:
Constituents of Sen. Rob Portman in Columbus, Ohio, took to the streets to get people to honk for Net Neutrality:
Activists protested outside Sen. Tom Cotton's office in Springdale, Arkansas: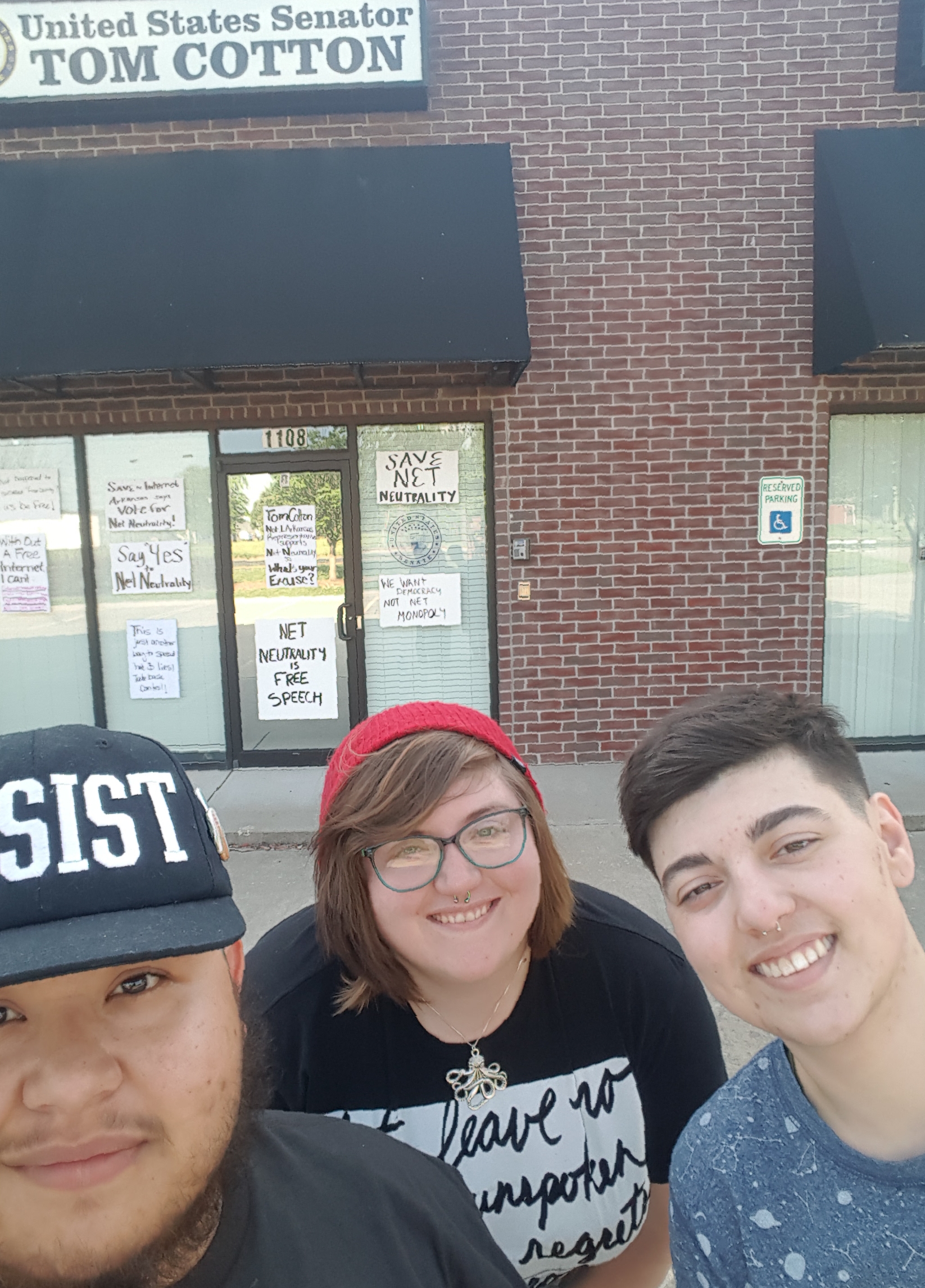 New Orleanians urged Sen. John Kennedy to save the free and open internet: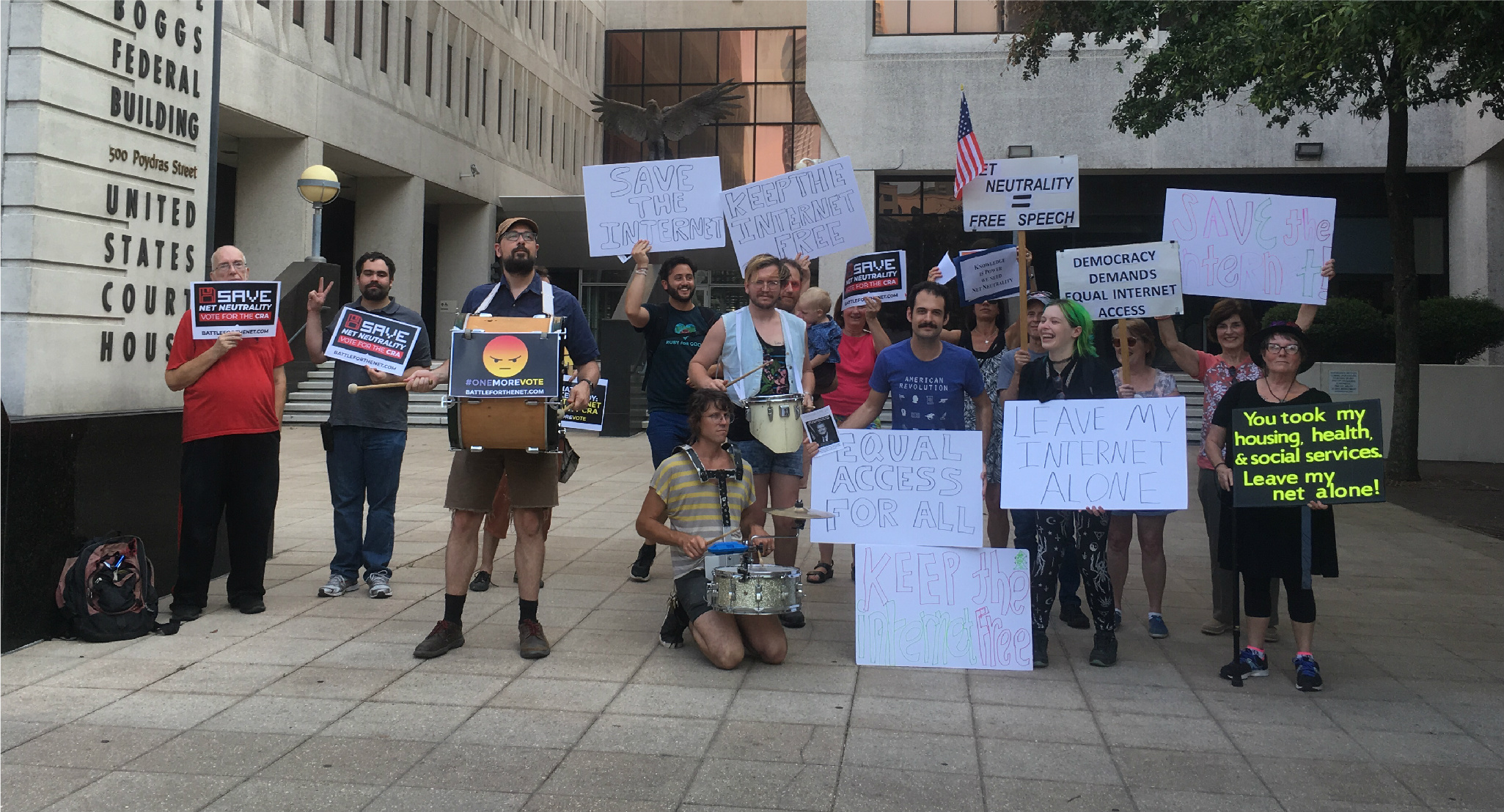 And constituents in New York's first congressional district urged Rep. Lee Zeldin to support the CRA because they believe Net Neutrality is essential to free speech: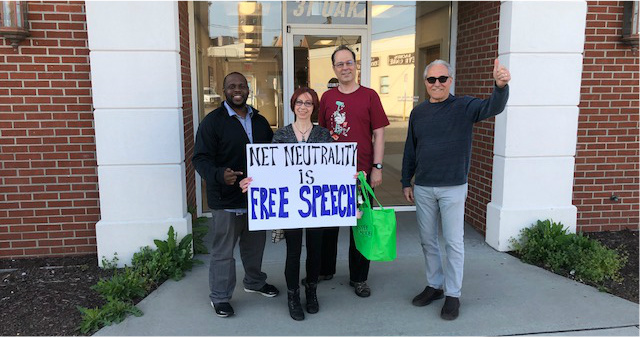 Grassroots people power is the best way to counter the lobbying might of companies like AT&T, Comcast and Verizon. Join Team Internet in the fight for Net Neutrality by urging your lawmakers to support the CRA.