2023 Fall Update: Celebrating 20 Years
A MESSAGE FROM OUR CO-CEOs
Free Press turned 20 on Aug. 14, 2023 — marking two decades of our fight to transform the media system.
When we reflect back on Free Press' first 20 years, it's easy to make a long list of victories — from expanding affordable internet access for tens of millions of people to fighting for real Net Neutrality protections to blocking big media and telecom mergers that would have been disastrous for consumers.
The full Free Press story is one of transformation. It's a story of an organization willing to experiment, move and change. And you — our donors and activists — make all of Free Press' success and future plans possible. We couldn't be more grateful.
Your generous support keeps us independent from the government, political parties and the industries we track — and allows us to work solely on behalf of the public interest. Read on to learn what you've helped us accomplish so far in 2023.
Onward,
Craig Aaron and Jessica J. González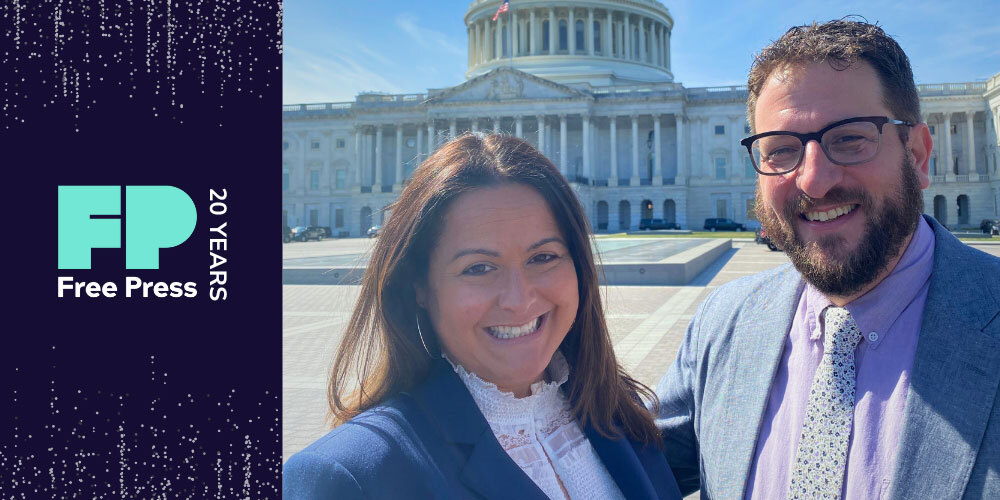 CLOSING THE DIGITAL DIVIDE
Free Press Action's advocacy paved the way for a historic $65-billion investment in broadband in the infrastructure package that President Biden signed into law in late 2021.
A remarkable $14.2 billion of that total was dedicated to the creation of the Federal Communications Commission's Affordable Connectivity Program, which we helped shape. The ACP, which launched in 2022, provides households living near the poverty line or enrolled in other federal-aid programs with up to $30 per month for the internet package of their choosing — and $75 per month for people living on Tribal lands. More than 20 million households have already signed up to take part in the ACP, and the numbers keep rising. In fact, the program has proven so popular that it's in danger of running out of funds by April 2024. We're urging Congress to invest more money and make the ACP permanent to ensure that people stay connected.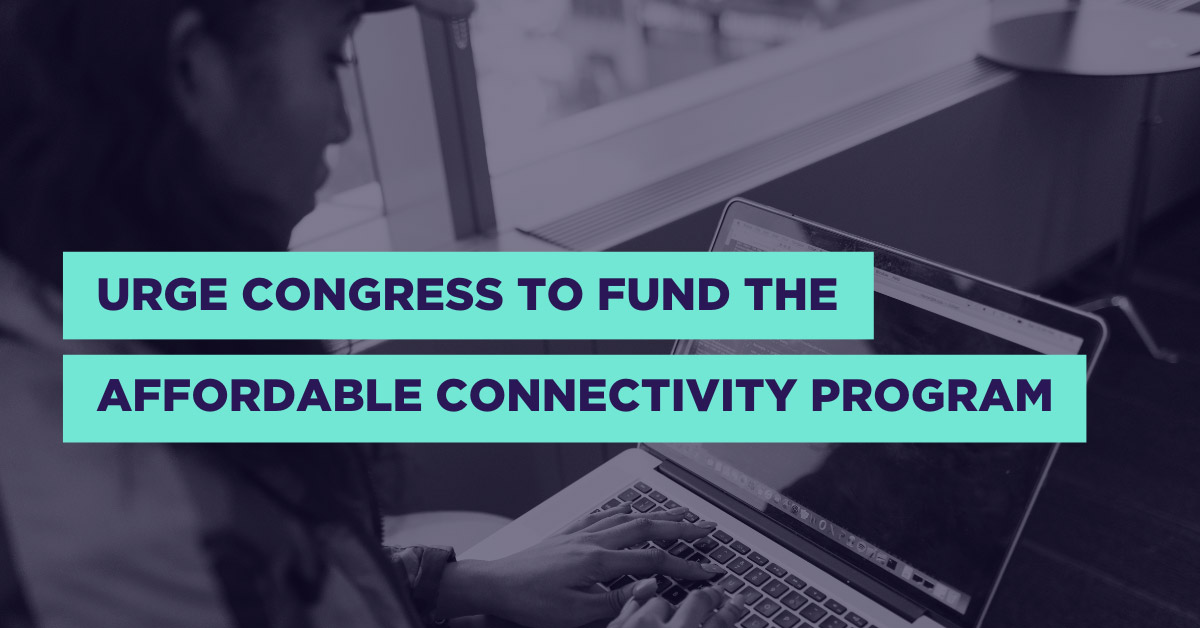 In June, Free Press Co-CEO Craig Aaron attended a White House ceremony where President Biden and Vice President Harris announced $42 billion in funding for the Broadband Equity, Access, and Deployment program, which also grew out of the infrastructure bill. This money will help all 50 states build high-speed internet networks in communities that lack access.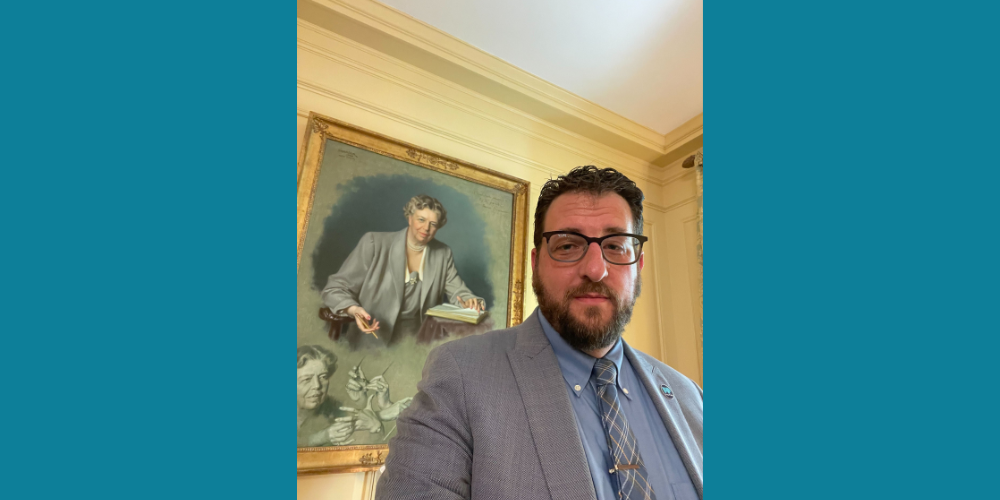 Over the course of the last 20 years, Free Press has helped change the debate over broadband. "Hearing the most powerful people in the world repeatedly proclaim that the internet is a necessity — 'not a luxury' — is no small thing, and it's a testament to our many colleagues and allies who have been pushing for decades to make internet service available, affordable and universal," Aaron said.
We're calling on the FCC to adopt strong rules that prohibit broadband providers from discriminating as they build out their networks. "There is mounting evidence that low-income families and people of color are more likely to live in monopoly service areas — where there's just a single high-speed internet provider — and are unable to enjoy the competitive benefits that people living in more affluent areas might receive," said Senior Economic and Policy Advisor S. Derek Turner.
Late last year, in response to advocacy from Free Press and other groups, the FCC released an order mandating the creation of a broadband-nutrition label to inform people about the cost and basic terms of their internet-service plans. Ever since then, some of the big broadband providers have been pushing the agency to weaken the rule or ditch it altogether. "The label hasn't even reached consumers yet, but Comcast is already trying to create loopholes," Policy Director Joshua Stager told Ars Technica. The FCC rejected the ISPs' demands in August.
In light of the ever-worsening climate crisis, we're working with our colleagues in the Utility Justice Coalition — which includes more than 170 social-justice, environmental, faith, health and labor groups — to push Congress to ban companies from disconnecting customers' utilities, including broadband connections. "It's really simple: Disconnecting people from lifesaving utilities is wrong," said Internet Campaign Director Heather Franklin, who serves on the coalition's steering committee. "Our elected officials must act with the urgency this moment requires to keep everyone in our communities safe and healthy."
Last year, Reps. Cori Bush, Jamaal Bowman and Rashida Tlaib introduced the Utility Justice Human Rights Resolution, which declares that access to broadband, water, power, heating and cooling are human rights. The resolution is the product of work with the Utility Justice Coalition. In the wake of record-breaking heatwaves during the summer of 2023, the lawmakers once again pressed congressional leaders to take action.
COMBATING HATE AND DISINFORMATION
Since Elon Musk took over Twitter last October, the platform has become a toxic cesspool of hate and disinformation. Musk has instituted mass layoffs, gutted content-moderation rules and reinstated thousands of previously banned accounts. Amid this turmoil, the #StopToxicTwitter coalition, which Free Press helps lead, has notched some important victories. We've succeeded in pushing more than half of the platform's top-1,000 advertisers to stop spending on the platform — a crucial win given that advertising once accounted for 90 percent of Twitter's revenues. The longer-term impacts of our campaign are still being felt at the company: The New York Times reported in June that U.S. advertising revenue at Twitter was down 59 percent from the year before. Musk blamed the "nonprofits who influence the advertisers."
Alongside our allies, we're also serving as a crucial watchdog, showing how ads from Twitter's remaining advertisers — like Amazon and Apple — are running adjacent to hateful and deceitful tweets. To highlight these harms we're using creative campaign tactics — like flying #StopToxicTwitter banners over a Miami advertising convention where Musk gave the keynote address. We've shown other platforms that dissent and financial consequences will meet any rollbacks of user protections.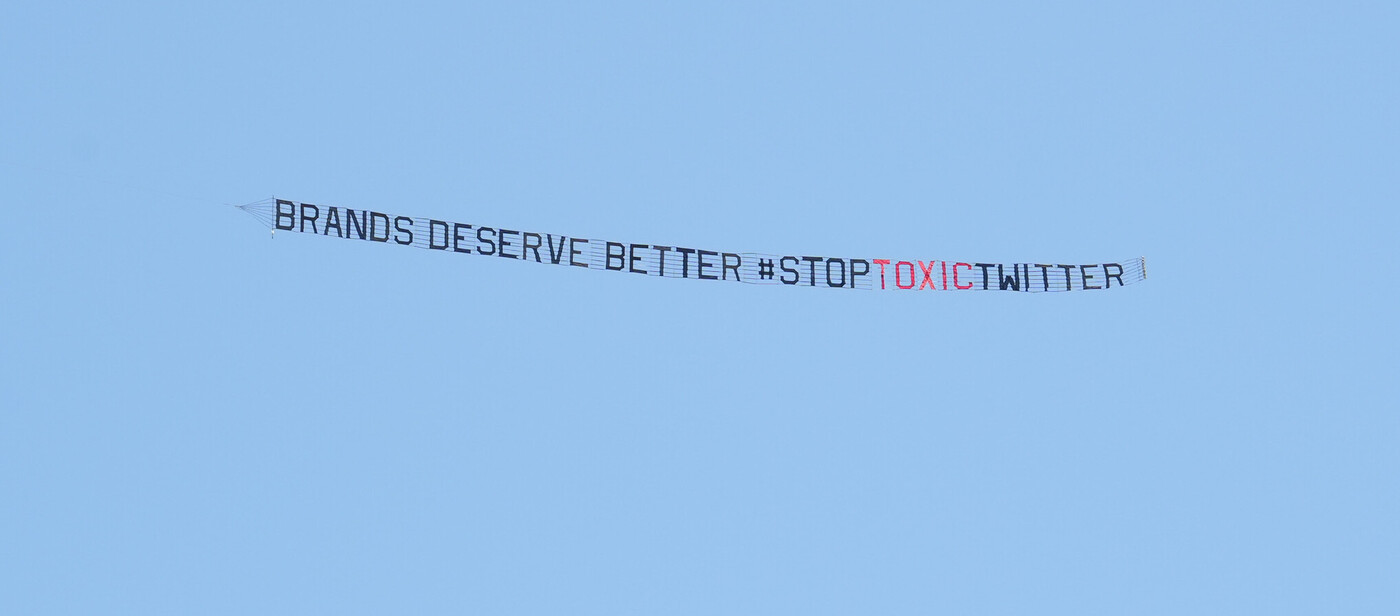 We're closely monitoring all of the major social-media platforms, examining whether these companies are prepared to manage the spread of disinformation, protect their users and be transparent about their policies and operations. We're raising alarms as platforms abandon safety measures they instituted in the wake of the Jan. 6 insurrection. "Content moderation is good for business, and it is good for democracy," Free Press' Nora Benavidez told The New York Times. "Companies are failing to do that because they seem to think they don't have a big enough role to play, so they're turning their back on it."
We scored two major legal victories this year. In May, the Supreme Court rejected lawsuits that could have invalidated Section 230, a law that broadly shields platforms from liability for content their users create and post. Free Press Action and several allies filed an amicus brief in this case to ensure that platforms can continue to remove hate and disinformation from their sites.
"Section 230 encourages the open exchange of ideas and takedowns of hateful and harmful material," said Vice President of Policy and General Counsel Matt Wood. "Losing the core of Section 230 would have risked chilling online expression, which would disproportionately harm Black and Brown communities, LGBTQIA+ people, immigrants, religious minorities, dissidents, and all people and ideas targeted for suppression or harassment by powerful forces."
In June, a federal appeals court ruled that Facebook can be sued for allegedly discriminating on the basis of race and sex in housing advertisements. The platform had created an advertising tool that allowed companies to exclude certain groups, like women of color and single parents, from seeing their ads.
The court's ruling is a major victory for digital civil rights and one that Free Press had a hand in. The decision follows arguments we made with allies in an amicus brief in the case. The court effectively ruled that platforms are as accountable for online violations of civil-rights laws as they are when violations occur offline.
Free Press Action teamed up with allies in the Disinfo Defense League — a network fighting disinformation targeting communities of color — to host a Capitol Hill briefing. The event focused on the harms that privacy violations, digital redlining, hate speech and disinformation pose for people of color and others who experience online discrimination. Co-CEO Jessica J. González moderated the briefing, which featured remarks from Sen. Ben Ray Luján and advocates from allied groups. The stakes are high: As González noted, malicious online forces are working to "undermine democracy, peaceful transitions of power [and] the right to vote."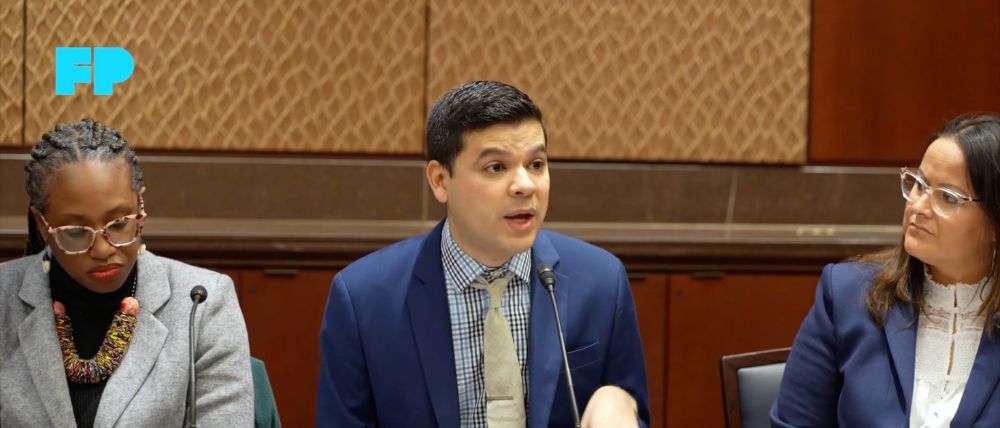 ORGANIZING FOR MEDIA REPARATIONS
In the days leading up to Juneteenth, Media 2070 and the Black Thought Project launched the Black Future Newsstand — a custom-built art installation — at a series of public events in Harlem. The installation invited people to consider the question "What does a media that loves Black people look, feel and sound like in a future where reparations are real?" The newsstand's shelves were filled with publications that centered Blackness, and visitors of all ages covered the exhibit's Black Thought Wall with their visions of the media's future.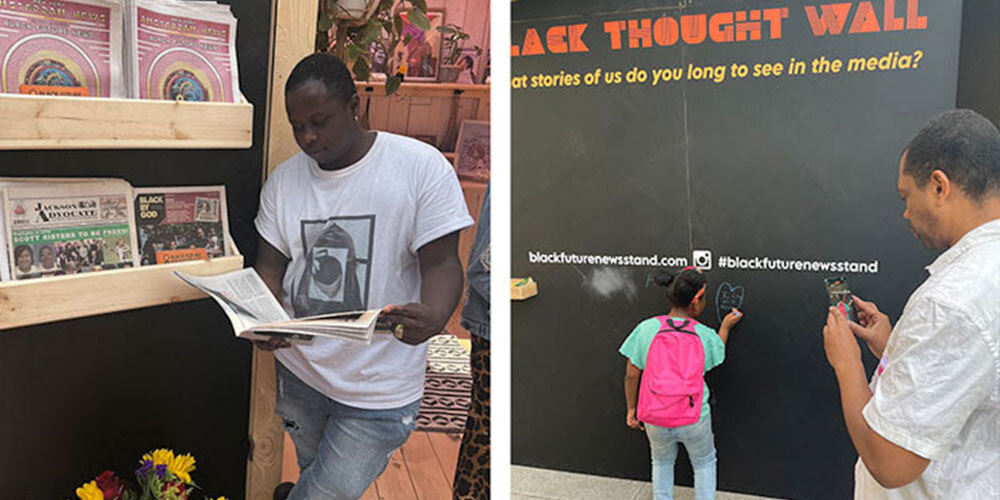 A documentary featuring behind-the-scenes interviews and footage from the project's creation is in the works. Media 2070 also collaborated with New York's Amsterdam News — the oldest Black-owned newspaper in the United States — on a special insert for the Juneteenth print edition. To coincide with the newsstand's debut, Media 2070 Project Director Collette Watson, who's also Free Press' VP of cultural strategy, co-wrote a powerful TIME magazine Op-Ed that made the case for reparations.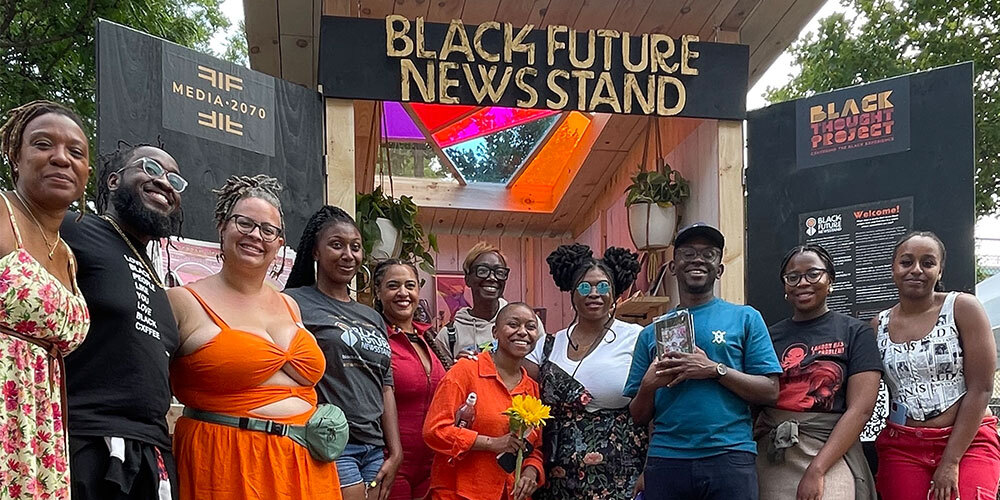 In 2022, the Media 2070 team released the documentary Black in the Newsroom, which explores what happens when a talented journalist experiences systemic racism at The Arizona Republic and contends with pay so low she has to choose between buying groceries and paying rent. Directed by Watson, the film won best documentary short at both the Detroit Black Film Festival and the Peachtree Village International Film Festival. In 2023, the Media 2070 team continued touring the film, which screened to great acclaim at Indie Film Fest, Montclair State University and San Diego State University, among other venues.
In May, the team debuted its first-ever college course: "Diagnosing the Media System," which Campaign Manager Venneikia Williams taught at Colorado College. Using the visionary Media 2070 research essay as a starting point, the class examined how the media system has harmed communities of color for centuries. Colorado College has invited Media 2070 to return to teach the class in 2024, and the team is hoping to take this course to other college campuses, especially Historically Black Colleges and Universities. The team is also exploring ways to collaborate with professors to weave some of these teachings into existing coursework and academic programming.
Media 2070 is also helping shape the national debate about the need for media reparations. The Columbia Journalism Review profiled Watson in July; in the piece, she discussed Media 2070's emphasis on creating a culture built on care for Black journalists and communities.
FIGHTING FOR YOUR PRIVACY AND CIVIL RIGHTS
Too often lawmakers and policymakers make decisions without considering people's actual lives. Last year, we saw an opportunity when the Federal Trade Commission opened a rulemaking on measures to stop corporations from exploiting people's personal data. Since then, we've worked with our Disinfo Defense League partners to make sure the agency listens to people of color, women and other disproportionately impacted communities.
To that end, Free Press and our DDL allies collected stories from people about their experiences with online disinformation, misinformation, fraud and scams. So far we've collected more than 120 stories, including ones from people who have seen loved ones fall prey to lies about COVID, vaccines and the 2020 election. We plan to submit these stories to the FTC to push the agency to take action.
Free Press Action has been working with public-interest allies and lawmakers to pass the Fourth Amendment Is Not for Sale Act. Right now, law-enforcement agencies like the FBI can buy people's online data — including location and search histories — without a warrant. Since the fall of Roe v. Wade — and the criminalization of abortion in more than 20 states — this practice is more alarming than ever. In July, the House Judiciary Committee voted overwhelmingly to advance the bill — the farthest the legislation has ever gotten — and we're working hard to push it over the finish line.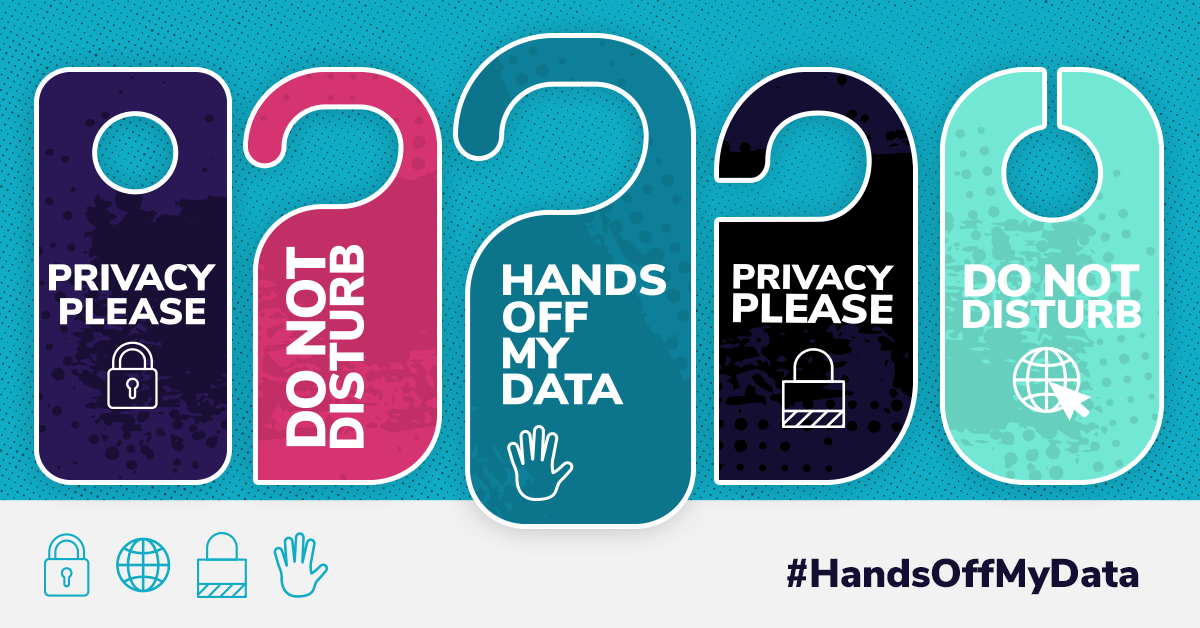 We're also building momentum for a comprehensive federal privacy bill. There is a real hunger for this kind of legislation: Nearly 300 data-privacy bills have been introduced at the state level. "Clearly, those in power at all levels of government recognize that more needs to be done to protect our sensitive data," said Government Relations Manager Amanda Beckham. "Still, a national landscape where data-privacy legislation varies from state to state leaves people unprotected in states without good laws."
In May, we convened a global coalition of digital-justice and human-rights leaders to call attention to how artificial intelligence disproportionately harms women, people of color, the LGBTQIA+ community, ethnic minorities and economically disadvantaged people from around the world. Our open letter urges the media and policymakers to include experts from affected communities in debates about AI: "We've experienced firsthand the impacts when AI systems are used to discriminate against us, when tech companies try to silence us, when hate and harassment campaigns target us, and when governments exploit technology to surveil and oppress us."
SEATING A PROGRESSIVE LEADER AT THE FCC
Free Press Action swung into high gear as soon as President Biden nominated public-interest champion Gigi Sohn to serve on the FCC in late 2021. We mobilized more than 400 organizations from across the political spectrum to urge the Senate to confirm Sohn, and our activists signed petitions, called their senators and visited key lawmakers' district offices. But in the end, a vicious and relentless smear campaign by industry lobbyists, right-wing media and astroturf operatives torpedoed the nomination of Sohn, who withdrew from consideration earlier this year.
Following this disappointing loss, we pivoted to building support for Biden's new nominee, Anna Gomez, a State Department senior technology adviser, former FCC and NTIA official, and corporate attorney. The Senate confirmed Gomez to serve as the tie-breaking vote at the FCC in early September — ending the 960-day deadlock at the agency.
"I'm confident that Commissioner Gomez will be a champion for consumers. She has deep expertise on the issues and a strong track record of public service. I'm especially excited to welcome the first Latina FCC commissioner in more than two decades," said Jessica J. González.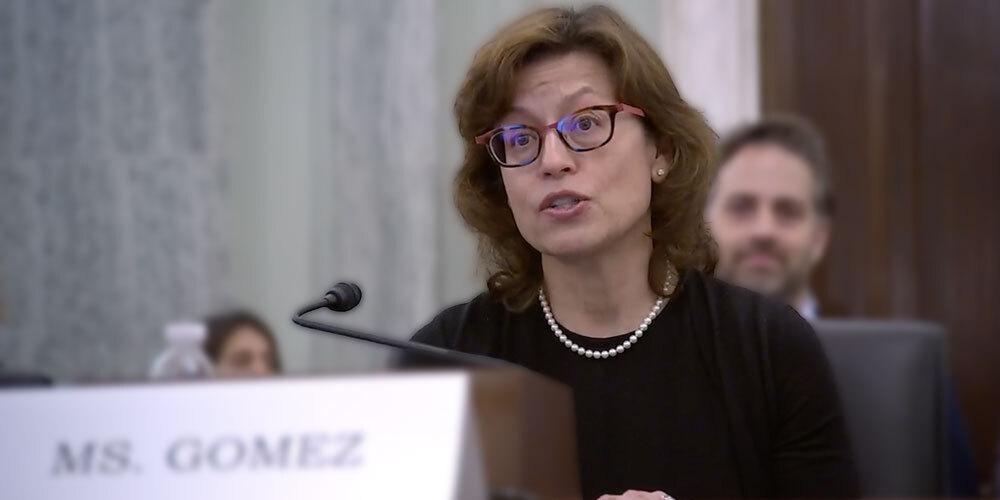 Now that we finally have a fully functional FCC, the agency will have the votes it needs to reinstate Net Neutrality, expand affordable internet access, investigate its history of racism and move forward on other urgent priorities. We're going to push it to take swift action on all of these issues.
KEEPING UP THE FIGHT FOR NET NEUTRALITY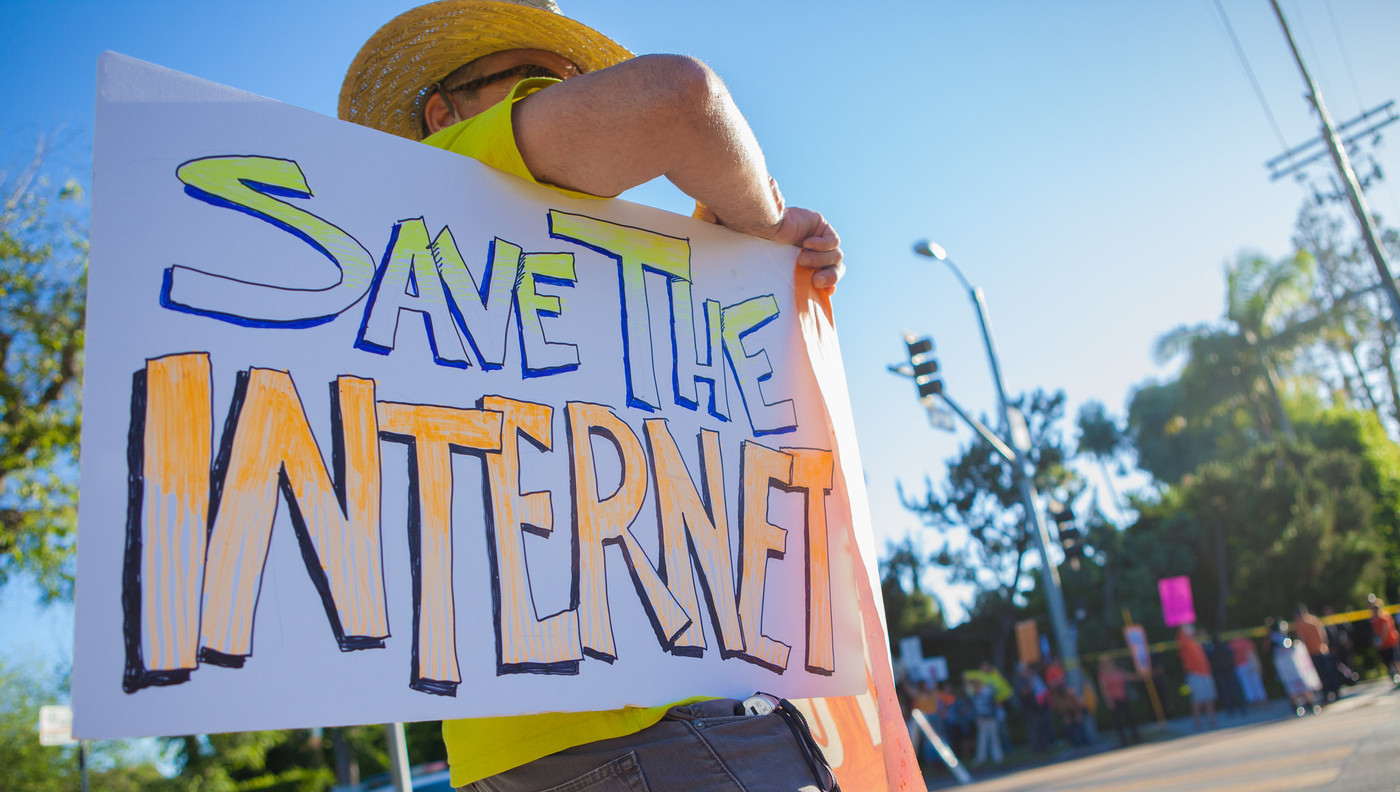 It's been more than five years since the Trump FCC repealed Net Neutrality and the agency's legal authority to oversee the broadband market — a decision that a federal court later called "unhinged from the realities of modern broadband service."
Once we finally have a fully functional FCC, we will push the agency to reinstate Title II Net Neutrality ASAP — which will protect the free and open internet and give commissioners the tools to guard against ISP abuses.
CRAFTING JOURNALISM POLICY
In February, Free Press' Mike Rispoli and colleagues from Chalkbeat and City Bureau published The Roadmap for Local News: An Emergent Approach to Meeting Civic Information Needs. The result of a year-long research effort, the roadmap sets forth a visionary and actionable plan to ensure that every U.S. community has access to necessary civic news and information.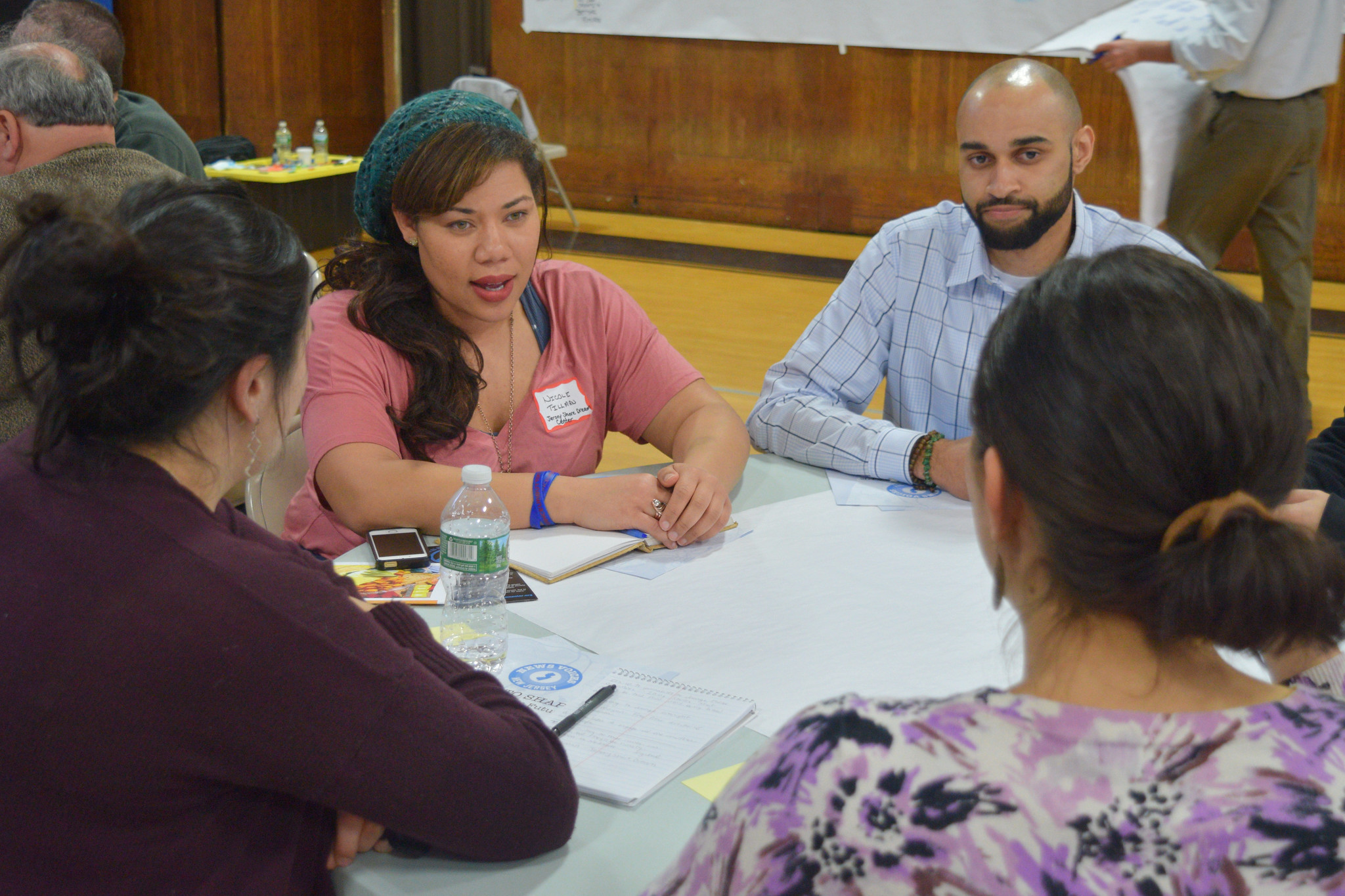 The news crisis that has decimated local journalism is prompting lawmakers to examine how to use public policy to keep communities informed. Not all solutions are good ones, however — and Free Press Action had a big win when it helped push California lawmakers to temporarily shelve the short-sighted California Journalism Preservation Act. The CJPA would reward the media conglomerates and hedge funds that have destroyed local news and make it harder for small community-centered newsrooms to survive. The bill was on a fast track this summer, but the campaign from Free Press Action, other advocacy groups, small publishers and community leaders pushed the bill's sponsors to delay consideration of the CJPA until 2024.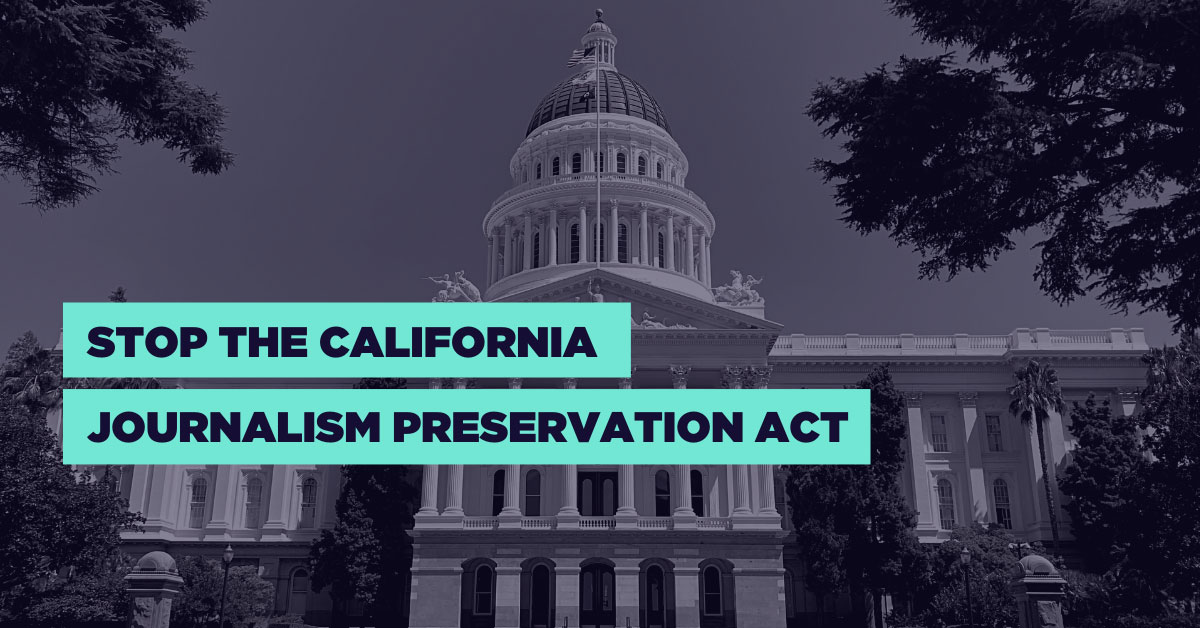 In the meantime, we're urging lawmakers to consider better options — such as a publicly funded nonprofit modeled on the New Jersey Civic Information Consortium, which we helped create. Since 2021, that state-funded nonprofit has awarded grants to some 30 organizations focused on diversifying journalism, improving government transparency, providing community-health news and better serving communities of color and immigrant communities.
And some California lawmakers have already shown their interest in solutions that benefit communities. A new $25-million state-funded program at the University of California, Berkeley, is designed to strengthen local reporting in underserved and underrepresented areas across the state. Mike Rispoli sits on the program's advisory board.
The CJPA is modeled on the federal Journalism Competition and Preservation Act, which passed the Senate Judiciary Committee this year. The legislation moved through this same committee in 2022, but failed to advance to the Senate floor or receive any consideration in the House after facing strong opposition from Free Press Action and others. We're working with allies to stop the revived JCPA in its tracks.
TRANSFORMING LOCAL NEWS
Free Press and its allies within the Journalism Accountability Watchdog Network — the Philadelphia Association of Black Journalists and the Philly chapters of both the Asian American Journalists Association and the National Association of Hispanic Journalists — hold Philadelphia news outlets accountable for their treatment of both journalists of color and communities of color. In February, J.A.W.N. won the Pen and Pencil Club's award for Collaborative Journalism Project of the Year.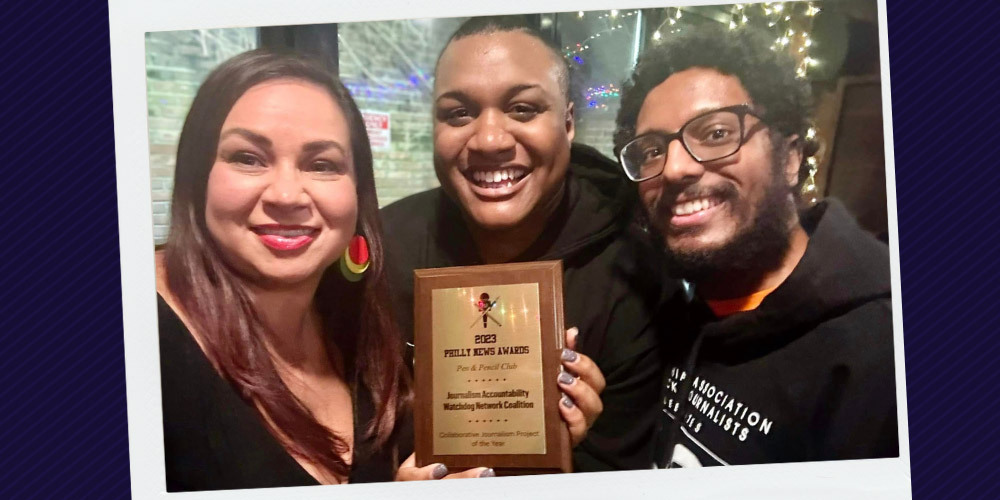 Much of J.A.W.N.'s work has centered on pushing to dismantle structural racism at The Inquirer. But over the course of two years, the newspaper's leaders have failed to address issues around diversity, equity, inclusion and coverage of Philly's diverse communities. In May, J.A.W.N. issued a vote of no confidence in the paper and is deepening its emphasis on working with organizations that truly value community engagement.
News Voices: Philadelphia Program Manager Cassie Owens and former staffer Tauhid Chappell held a series of virtual community workshops in Philly on mental health and harm reduction. These workshops grew out of the knowledge that coverage of crime and public safety can stigmatize, misrepresent and traumatize communities. The workshops brought together organizers and therapists to discuss what types of care and programming would best serve Philadelphia residents who have suffered the impacts of problematic and outright racist media coverage.
In 2021, News Voices: New Jersey co-founded the New Jersey Community Media Collective, a network of hyper-local media outlets addressing underserved communities' information needs. The collective is currently working on a community health-and-access project focused on the unique information needs of BIPOC communities in Atlantic City, Bloomfield, Newark and Trenton.
In July, Free Press, the Center for Cooperative Media and the New Jersey League of Conservation Voters hosted a forum on environmental justice and the climate crisis. New Jersey-based organizers and journalists provided recommendations for more in-depth coverage and called for relationship-building with frontline communities.
In 2022, we released the restorative-justice guide The Moment Is Magic to help reporters build healthier relationships with the communities they cover. Using this resource as a foundation, News Voices is now creating a reparative-journalism curriculum, producing a video series and organizing community-engagement workshops to discuss programming and resources that would most benefit impacted residents in the state.
The Media Power Collaborative, which Free Press launched in 2022, brings together media workers, movement organizers and researchers to develop and win transformative journalism policies. We've held multiple MPC meetings in 2023, including one in which Free Press staffers led a workshop on narrative power.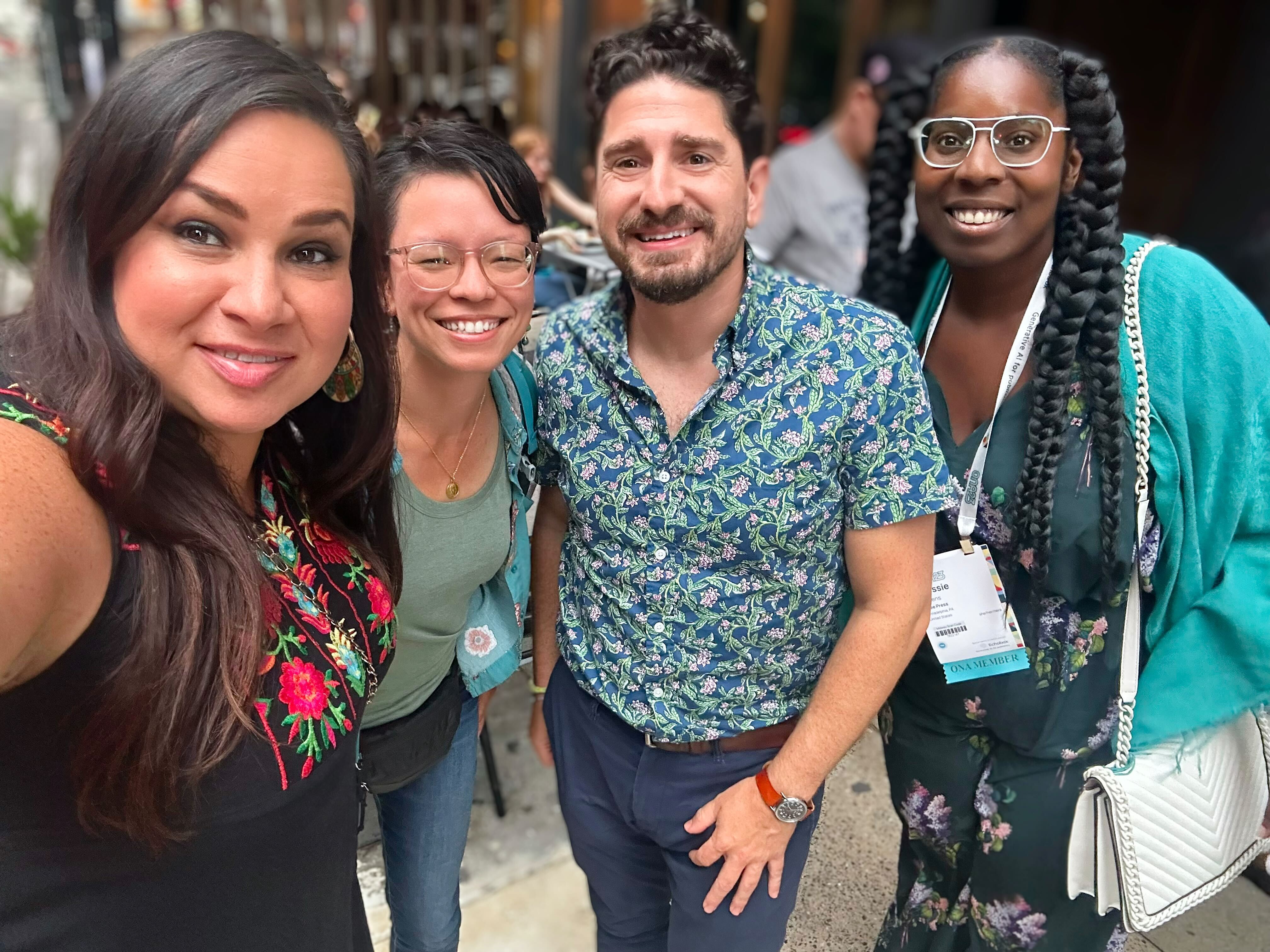 GETTING THE WORD OUT
So far this year we've had more than 750 press hits in outlets including the Associated Press, CNN, Democracy Now!, The New York Times, Reuters and The Washington Post. We've published 17 Op-Eds so far in 2023, including prominent placements in CNN and TIME.
To join our community online and stay up to date on our work, you can follow Free Press on Facebook, Instagram and Twitter.
FUND THE FIGHT
Your generosity makes our work possible. Please make a special gift in honor of Free Press' 20th anniversary to make sure we can keep fighting for media and tech policies that improve people's lives. We're actively fundraising to meet our budget goals for this year and to ensure we're here to fight for your rights to connect and communicate in the future. You can give with confidence knowing that we don't take money from business, government or political parties.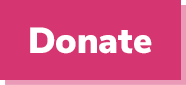 You can support us by making a one-time or monthly donation online or by mailing a check to P.O. Box 60238, Florence, MA 01062. You can also make a contribution through a donor-advised fund, a gift of stocks or securities, or a planned gift. For more information, please visit other ways to give or reach out to us.
Thank you!
Free Press and Free Press Action are nonpartisan organizations fighting for your rights to connect and communicate. Free Press and Free Press Action do not support or oppose any candidate for public office.