2022 Fall Update: Transforming What's Possible
A MESSAGE FROM OUR CO-CEOs
At this critical moment for the future of our country and the planet, the influence of media and technology has never been more important in shaping who we are, how we interact with each other, and what kind of society we are going to create.
At Free Press, we know it's impossible to create an equitable, multiracial democracy without rebuilding our communications system so that it serves truth and justice. We're working from the ground up to challenge harmful systems, create new ones and ensure that people have the information and opportunities they need.
You — our donors and activists — make all of Free Press' success and future plans possible. We couldn't be more grateful. Your generous support keeps us independent from the government, political parties and the industries we track — and allows us to work solely on behalf of the public interest. Read on to learn what you've helped us accomplish so far this year.
Onward,
Craig Aaron and Jessica J. González
FIGHTING FOR YOUR PRIVACY AND CIVIL RIGHTS
In the wake of the Supreme Court decision overturning Roe v. Wade, our efforts to protect everyone's privacy online are even more urgent. Tech companies collect entirely too much information about the details of our private lives. Location data and search and browser histories are already being weaponized by law enforcement, government officials and vigilantes to investigate and harass people seeking abortions and other pregnancy-related medical procedures.
In June, news broke that Facebook gave Nebraska law enforcement access to a 17-year-old's private Facebook messages — and now she's being prosecuted for having an abortion. We responded to this alarming news by mounting a rapid-response campaign calling on the company to protect its users and encrypt all private messages shared on the platform.
It's crucial that all tech companies protect your data. This is one of the many reasons Free Press Action launched the Hands Off My Data campaign — a comprehensive effort standing up to the government and tech companies that access, track and sell your data without your permission.
Free Press is also in direct conversations with tech platforms and pushing them to keep you safe. In response to advocacy from our group and others, Google announced that it will delete the location histories for users visiting abortion clinics and other sensitive health locations.
Our efforts to protect your privacy were given a boost when the Senate confirmed advocate Alvaro Bedoya — a former Free Press board member — to serve as the Federal Trade Commission's fifth commissioner. Free Press Action had helped build support for Bedoya, and his appointment will give the FTC's Democratic majority the tiebreaking vote it needs.
We've been coordinating with our Disinfo Defense League allies to urge the FTC to protect privacy rights online. In August, the agency opened a rulemaking we long campaigned for on measures to stop corporations and other commercial actors from abusing people's personal data. The FTC's announcement cites requests made by Free Press and our allies that petitioned the agency to address data-based civil-rights abuses. We're leading a process with our partners to make sure the agency listens to people of color, women and other disproportionately impacted communities.
Free Press Action has been working with public-interest allies and lawmakers to pass the Fourth Amendment Is Not for Sale Act. The bill would make it illegal for data brokers to give personal information to law enforcement and government agencies without a warrant. In July, the House held a hearing on this legislation, and Senior Counsel and Director of Digital Justice and Civil Rights Nora Benavidez delivered remarks at a congressional briefing.
In June, we welcomed the introduction of the American Data Privacy and Protection Act, which would ban online platforms and other entities from collecting, processing and sharing people's data in ways that discriminate "on the basis of race, color, religion, national origin, sex, or disability." Free Press Action is working with our Disinfo Defense League partners to move this bipartisan legislation forward. In a promising milestone, the bill passed out of a House committee in late July in a landslide 53–2 vote.
COMBATING HATE AND DISINFORMATION
Hate speech and disinformation campaigns are intensifying online ahead of the midterm elections, and tech companies are not prepared to deal with this looming crisis. That's why, together with 60-plus allies in the Change the Terms coalition, we launched the Fix the Feed campaign in April.
We're calling on tech companies to immediately institute election-integrity measures; enforce their rules equally regardless of a speaker's social or political status; enforce rules equally across all languages; and be far more transparent about their content-moderation policies.
Over the summer, we met with Meta, TikTok, Twitter and YouTube. In a big win for transparency, TikTok subsequently announced that it will allow researchers to delve into its data, evaluate its content and test its moderation system. And YouTube invited researchers to apply for access to its global data.
And we made progress with Meta. For years Free Press and our allies have pushed social-media platforms to invest significant resources in combating online hate and disinformation in languages other than English. After refusing to take the crisis seriously, Meta is finally discussing the concept of fighting misinformation across all languages in blog posts and other public materials. We're pushing the company to back up its words with action to protect non-English users.
More and more lawmakers are recognizing the need to address the growing disinformation crisis — but not every legislator has the right solutions. Back in 2021, Free Press Action raised alarms about a House antitrust bill that would undermine the fight against online hate and disinformation. We continued to speak out this year when a Senate companion bill was introduced, noting that a provision would make it hard for platforms to remove from their sites any business that traffics in hateful, racist, violent or otherwise harmful content. Our advocacy spurred Sens. Tammy Baldwin, Ben Ray Luján, Brian Schatz and Ron Wyden to call on lead sponsor Sen. Amy Klobuchar to remove this provision.
Free Press Action's Nora Benavidez recently participated in a congressional roundtable on the impact of mis- and disinformation on U.S. elections. "We must rein in abusive practices by social-media companies," Benavidez said. "Their business models threaten to destabilize our democracy by amplifying lies and calls for violence, reaching audiences with a speed, precision and scale once unimaginable."
In July, Co-CEO Jessica J. González spoke about "Civic Engagement in the Disinformation Age" at the Future of California Elections Conference. "We must confront two truths," she said. "One, our corporate media system allows hate and disinformation to run rampant not because it's good for people, but rather because it's good for business. And two, when hate, harassment and conspiracy theories proliferate in our media system, they are more likely to target and harm women and people of color."
CLOSING THE DIGITAL DIVIDE
In 2021, Free Press Action's advocacy paved the way for historic broadband provisions in the infrastructure package that President Biden signed into law. This investment in closing the digital divide included nearly $65 billion for broadband.
A remarkable $14.2 billion of that total was dedicated to the creation of the FCC's Affordable Connectivity Program. The program, which launched this year, provides households living near the poverty line or enrolled in other federal-aid programs with up to $30 per month for the internet package of their choosing from participating providers — and $75 per month for people living on Tribal lands.
We helped shape this program while working closely with the FCC — and the final order reflects many of our recommendations (no small feat given the agency's even split between Democratic and Republican commissioners). These include rules protecting against the predatory practice of "upselling" and using unfair credit-checking practices to deny service. As of July, about 13 million households had already signed up to take part in this program.
Meanwhile, Research Director S. Derek Turner's investigation exposed billions of dollars of waste in the Rural Digital Opportunity Fund under the Trump FCC. This money, which is supposed to subsidize broadband for people living in rural communities, instead went to densely populated urban areas and to places that don't need broadband, like storage tanks and traffic medians. In August, the Biden FCC took action, stripping nearly $2.5 billion in contracts from Elon Musk's satellite-broadband provider and other companies.
And in September, Reps. Cori Bush, Jamaal Bowman and Rashida Tlaib introduced the Utility Justice Human Rights Resolution, which declares that access to broadband, water, power, heating and cooling are human rights. The resolution is the product of a year of work with the broader Utility Justice Coalition — which includes nearly 1,000 organizations — and our congressional champions. Campaign Manager Heather Franklin serves on the coalition's steering committee.
KEEPING UP THE FIGHT FOR NET NEUTRALITY
In July, Jessica J. González spoke alongside Sen. Ed Markey, Sen. Ron Wyden and Rep. Doris Matsui after the lawmakers introduced the Net Neutrality and Broadband Justice Act. This strong bill, which has dozens of co-sponsors, would restore the FCC's oversight of broadband providers like AT&T, Comcast and Verizon — empowering the agency to work toward its mandate of ensuring that affordable high-speed internet is available to all. The legislation would also provide the foundation for reinstating the Obama-era Net Neutrality rules, which remain popular across the political spectrum.
Earlier in the year, a court rejected an industry attempt to stop California from enforcing its landmark Net Neutrality law, which the state put in place after the Trump FCC repealed the federal open-internet rules. Free Press Action had filed briefs at the district-court and appellate-court levels in defense of California's legislation.
And in April, the United States joined dozens of other countries in signing the Declaration of the Future of the Internet, which promotes a shared vision of a more open, affordable, secure and democratic internet. Among the declaration's principles are calls for Net Neutrality, affordable and inclusive internet access, and data-privacy protections. The work of Free Press Action and our Net Rights partners influenced the declaration.
SEATING A PROGRESSIVE LEADER AT THE FCC
Since 2021, we've been working hard to get the Senate to confirm stellar public servant Gigi Sohn to the FCC. Free Press Action helped mobilize more than 250 organizations from across the political spectrum to urge the Senate to confirm Sohn. Our activists have also signed petitions, called their senators and visited key lawmakers' district offices to urge them to support President Biden's nominee.
But an orchestrated corporate and right-wing smear campaign has obstructed progress on Sohn's nomination at every turn. Unfortunately, the White House and Democratic leadership haven't done enough to defend Sohn from these attacks. Co-CEO Jessica J. González and former FCC Commissioner Gloria Tristani wrote a powerful Op-Ed in The New York Daily News pushing Senate Majority Leader Chuck Schumer to call for a vote on Sohn as soon as possible.
Confirming Gigi Sohn to the FCC shouldn't have been this hard, and the delay in confirming her has had serious consequences. Without her vote at the agency, the FCC has been unable to diversify local-media ownership, restore Net Neutrality, reckon with its history on race, or ensure that our communications networks are resilient enough to withstand the climate crisis. We're working with our allies and legislative champions to push the Senate to confirm Sohn this fall and finally get a fully functioning FCC in place.
PROGRESS ON PRISON PHONES
In March, the Senate Commerce Committee unanimously advanced the Martha Wright-Reed Just and Reasonable Communications Act, legislation Free Press Action has long supported. The bill is named in honor of Martha Wright-Reed, who fought for affordable prison-call rates for more than 20 years. Wright-Reed was blind and could not travel long distances, and phone calls were the only way she could stay in touch with her grandson while he was incarcerated. The legislation would restore the FCC's authority to regulate all prison and jail calls and stop prison-telecom corporations from charging incarcerated people and their loved ones predatory rates.
"Prison-phone rates are astronomical, with the price of a local 15-minute phone call costing up to $25 in some states," said Policy Counsel Leo Fitzpatrick. "Many families simply can't afford these rates, which force them to make impossible choices."
We're now pushing the full Senate to vote on the bill and are calling on the House to take up companion legislation.
ORGANIZING FOR MEDIA REPARATIONS
Free Press' Black staff leads the visionary Media 2070 project, which has documented centuries of harm the U.S. media system has inflicted on the Black community. Media 2070 fights for media reparations and also uplifts Black joy and resistance.
In February, Media 2070, Georgetown Law and the University of Houston Law Center held a remarkable two-day conference on race, racism and the American media. Speakers included Rep. Sheila Jackson Lee, former FCC Commissioner Mignon Clyburn, UCLA Professor Safiya Noble, MediaJustice founder Malkia Devich-Cyril and the deans of both law schools. The event also featured a powerful presentation on the fight for media reparations from Senior Director of Strategy and Engagement Joseph Torres.
The team held its second annual Black Narrative Power Month in February, which emphasized mindfulness and collective wellness and provided resources for Black media-makers and other media-makers of color.
In April, Media 2070 debuted the powerful documentary Black in the Newsroom. The film, directed by Vice President of Cultural Strategy Collette Watson, examines what happens when a talented journalist experiences systemic racism at The Arizona Republic and contends with pay so low she has to choose between buying groceries and paying rent.
The Media 2070 team hosted a screening at Arizona State University in May and at West Virginia University in July. Both events included panel discussions featuring Black community organizers, journalists and media-makers. The documentary screened at the Phoenix Center for the Arts in September and will be an official selection at the Detroit Black Film Festival, Indie Film Fest, the Peachtree Village International Film Festival and the Urban Mediamakers Film Festival in the coming months.
Media 2070 is working with a growing consortium of media-makers, scholars and activists dedicated to building support for the fight for reparations. The team has appeared at a number of prominent events this year, including the Allied Media Conference, where Program Manager Diamond Hardiman and Media 2070 Manager Venneikia Williams presented a session on "Black Future Newsstands." They invited participants to imagine what kinds of news, information and storytelling might exist in the future if they centered the vastness of Black experience.
TRANSFORMING LOCAL NEWS
The local-news crisis has left communities across the country with little-to-no reporting on local government, schools, public health and other crucial matters.
In New Jersey, where we began the News Voices project in 2015, we're continuing to fill local gaps. In 2021, we co-founded the New Jersey Community Media Collective, a network of hyperlocal projects addressing the news-and-information needs of underserved communities. This year, the collective began a project about community health and access. Another group we co-founded in 2021 — the NJ Rebuild Media Now Coalition — is working to make the state's news and information inclusive, equitable and sustainable for all communities.
In 2019, we created the Shift the Narrative Project in Philadelphia alongside the Media, Inequality and Change Center and Movement Alliance Project. This project aims to transform coverage of the criminal-legal system. This year we resumed our meetings with The Philadelphia Inquirer and are pushing the paper to craft more equitable reporting on public safety, policing and trauma and to support its journalists of color.
The paper, which currently has no Black male reporters apart from its sports desk, has a long way to go. This year we launched the Journalism Accountability Watchdog Network, which holds local newsrooms accountable for harmful coverage and toxic newsroom practices. Members include the Philadelphia Association of Black Journalists and the Philly chapters of both the Asian American Journalists Association (AAJA) and the National Association of Hispanic Journalists (NAHJ). In August we issued a letter to Inquirer leadership that condemned the paper for failing to support its journalists of color and serve BIPOC communities. Tauhid Chappell and Cassie Owens, both former Inquirer journalists, are leading our efforts in Philly.
News Voices is also working across the country to ensure that community members are part of discussions about the future of local news. In 2021, we released two reports that explored how Colorado media outlets could repair decades of harm they had inflicted on Black and Latinx communities. In response, this year one of our Colorado partners made a $1-million investment to help newsrooms better serve BIPOC residents.
In July, News Voices and the American Journalism Project released the guide "Building Community Power: A Newsroom's Guide to Equitable Engagement," which discusses grassroots organizing techniques that news outlets can use to forge genuine partnerships with their communities. The guide reflects our belief that newsrooms must especially invest in relationships with people of color, low-income people and other communities they have historically neglected.
CRAFTING JOURNALISM POLICY
In the midst of the local-news crisis, we're working hard to rebuild local journalism and create new forms of public funding to sustain it.
The New Jersey Civic Info Consortium — the publicly funded nonprofit we dreamed up and helped create — is making a real difference. Since 2021, the consortium has invested $1.35 million in innovative news-and-information projects like Cosecha's collaboration with Rutgers to create a radio show serving the state's Spanish-speaking immigrants. In a testament to its success, the state is dedicating $3 million to the consortium in its FY2023 budget — and this increased investment will help the organization better address the rise of news deserts in New Jersey. Senior Director of Journalism Policy Mike Rispoli, who helped lead the campaign to create the consortium, serves on the organization's board.
The consortium has already served as a model for other states. This year, California considered legislation that would have established a $25-million local-journalism fund to better inform communities and support both local and ethnic media. Jessica J. González testified in support of the bill in March. "California has lost 25 percent of its newspapers and total news circulation has dropped by 50 percent," she testified. "As a mom raising children in California, I struggled to find reliable information when my kids returned to in-person education during the pandemic."
Free Press Action worked behind the scenes to help shape legislative language and ensure that the bill would benefit communities most. The state Senate approved the bill in May — but it failed to move forward in the Assembly after the lobby representing some of the state's largest corporate media outlets mounted a dishonest campaign against it. However, in a big win, the state awarded the UC Berkeley Graduate School of Journalism $25 million to launch a fellowship program to strengthen local reporting in underserved and underrepresented areas across California.
Mike Rispoli and Legal Fellow Sanjay Jolly are leading the Media Power Collaborative, which is bringing together media workers, movement organizers and researchers to develop and win transformative journalism policies. Phase one of the MPC's work focused on political education: The group looked at historical media-reform movements — like Black-led activism against segregationist broadcasters — to inform its approach to today's journalism crisis. Currently its 150 members include representatives from Chicago's City Bureau, Detroit-based Outlier Media and The Texas Tribune.
GETTING THE WORD OUT
So far this year we've had 1,500 press hits in outlets including CNBC, The New York Times, On the Media and The Washington Post. We've placed Op-Eds in places including The Boston Globe, CNN, The Columbia Journalism Review and YES! Magazine.
To join our community online and stay up to date on our work, you can follow Free Press on Facebook and Twitter.
FUND THE FIGHT
Your generosity makes our work possible. Please give what you can today to make sure we have the resources we need to push for equitable media and tech policies that improve people's lives. We're actively fundraising to meet our budget goals for this year and to ensure we're here to fight for your rights to connect and communicate in the future. You can give with confidence knowing that we don't take money from business, government or political parties.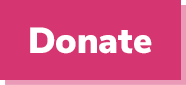 You can support us by making a one-time or monthly donation online or by mailing a check to P.O. Box 60238, Florence, MA 01062. You can also make a contribution through a donor-advised fund, a gift of stocks or securities, or a planned gift. For more information, please visit other ways to give or reach out to us.
Thank you!
Free Press and Free Press Action are nonpartisan organizations fighting for your rights to connect and communicate. Free Press and Free Press Action do not support or oppose any candidate for public office.