Top 9 Media & Tech Moments That Gave Us Life in 2018
This was an eventful year — to say the least — in the fight for media and technology that's free of oppression and accessible to all.
Here at Free Press, these moments in particular kept us encouraged and going strong:
1. New Jersey passes the historic Civic Info Bill
In August, an improbable and inspiring story culminated in New Jersey with the signing of the historic Civic Info Bill.
Thousands of New Jersey residents joined a Free Press Action campaign and called on state leaders to address dwindling local-news coverage. The bill, which Free Press Action drafted, created the New Jersey Civic Information Consortium — a first-of-its-kind fund with the mission of reviving, strengthening and transforming local media.
Following the signing, advocates widely hailed the initiative as a model for the future of sustainable local news and information. We're excited to continue the momentum in 2019 and expand this effort to other states.
2. Collapse of the Sinclair-Tribune merger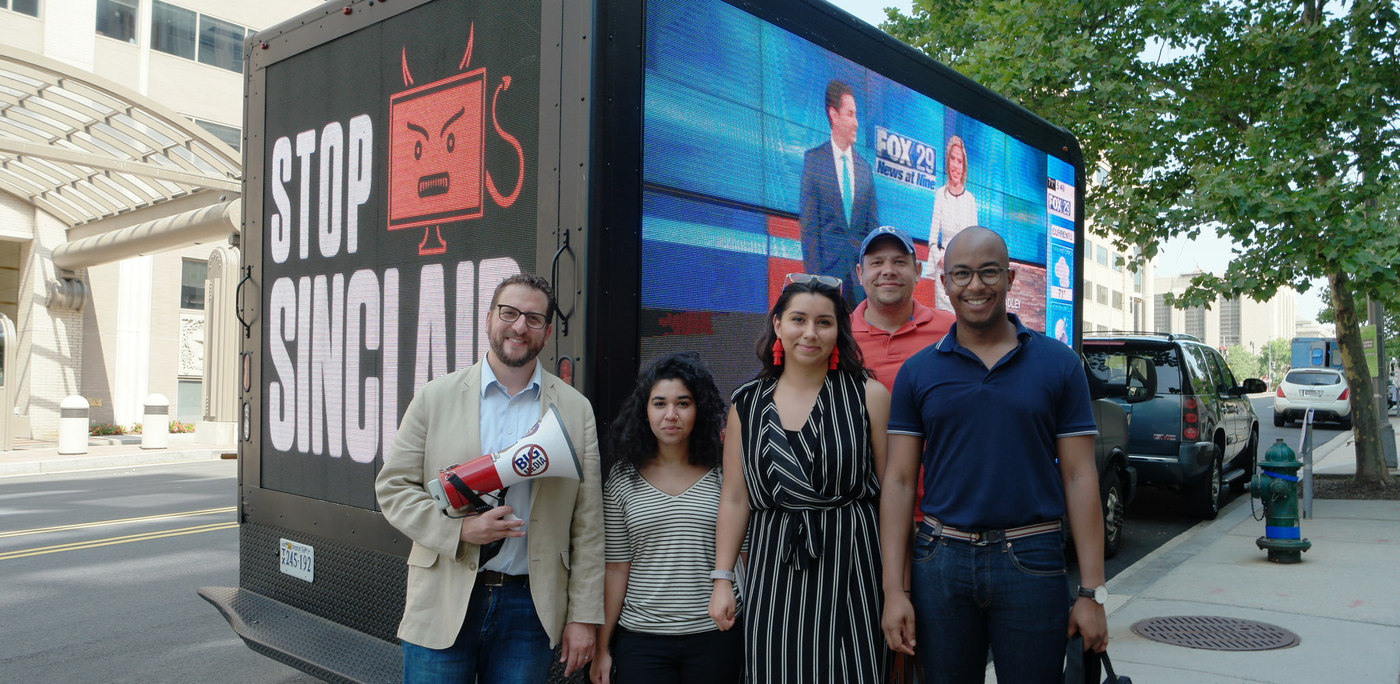 Activists scored another major victory in August when Tribune Media withdrew from its proposed merger with the right-wing Sinclair Broadcast Group, effectively terminating the $3.9-billion deal, which would have created the largest local-television conglomerate in U.S. history.
This deal was particularly toxic since Sinclair is a Trump propaganda machine that forces its stations to air racist and Islamophobic commentaries over the objections of local anchors.
The merger's defeat was a major victory for Free Press and many other public-interest groups that rallied nationally against the deal's many harms, maintaining that a larger Sinclair would have undermined the FCC's central mandate to promote diversity, localism and competition in use of the public airwaves.
3. Revenge of the Net Neutrality Nerds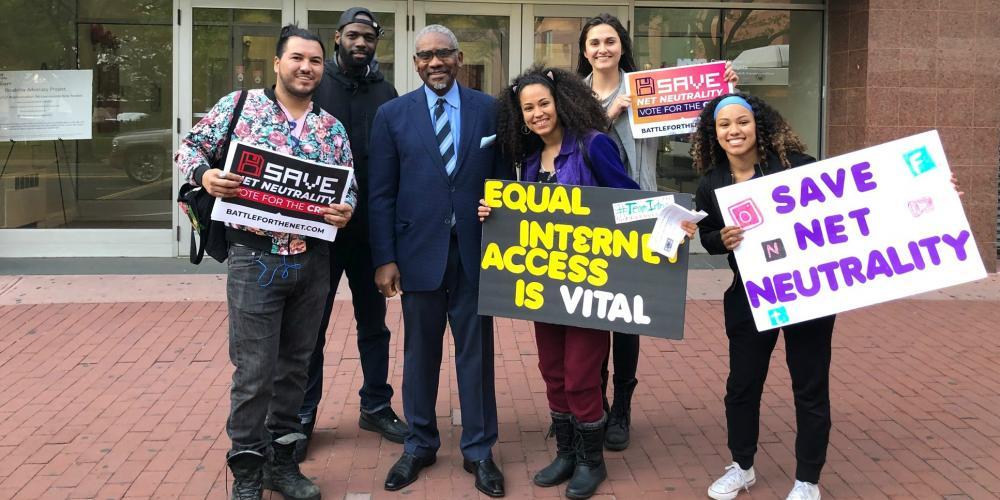 When the year began, industry lobbyists thought the Net Neutrality fight was over.
They found out they were incredibly, massively wrong. The conversation went ultra-viral, and groups like Free Press Action, Demand Progress and Fight for the Future mobilized millions of activists across the country to fight back.
Here are just a few of our favorite hits:
4. Senate votes to restore the Net Neutrality rules
A huge moment this year came when a bipartisan majority in the Senate voted to overturn the FCC's disastrous 2017 repeal of Net Neutrality protections.
When the year began, no one predicted this was possible. But never underestimate the internet. Massive public outcry came from activists, artists, small-business owners, gamers, librarians — basically every corner of our communities.

The outcry was incredible — and the Senate just couldn't ignore the will of the people. The resolution, introduced by Massachusetts Sen. Ed Markey, moved on to the House of Representatives, where an identical resolution, sponsored by Pennsylvania Rep. Mike Doyle, gained more than 180 co-sponsors.
The House resolution ultimately fell short when too many reps chose to ignore the public and stand with Big Cable. But we're confident that our lawsuit against the FCC will restore the open-internet rules.
5. The New York Times exposes one of Facebook's most disturbing actions yet
While we were disheartened to learn of the breadth and depth of Facebook's campaign to smear its critics and downplay its wrongdoing, we were grateful for the reporting that brought the activities to light. Since the story broke, Free Press allies including the Center for Media Justice and targeted group Color Of Change have issued strong rebukes while organizing activists to resist in a major way.
Look for more in 2019, including our own proposals to address the outsized influence of Facebook and other platforms.
6. Launch of #ChangeTheTerms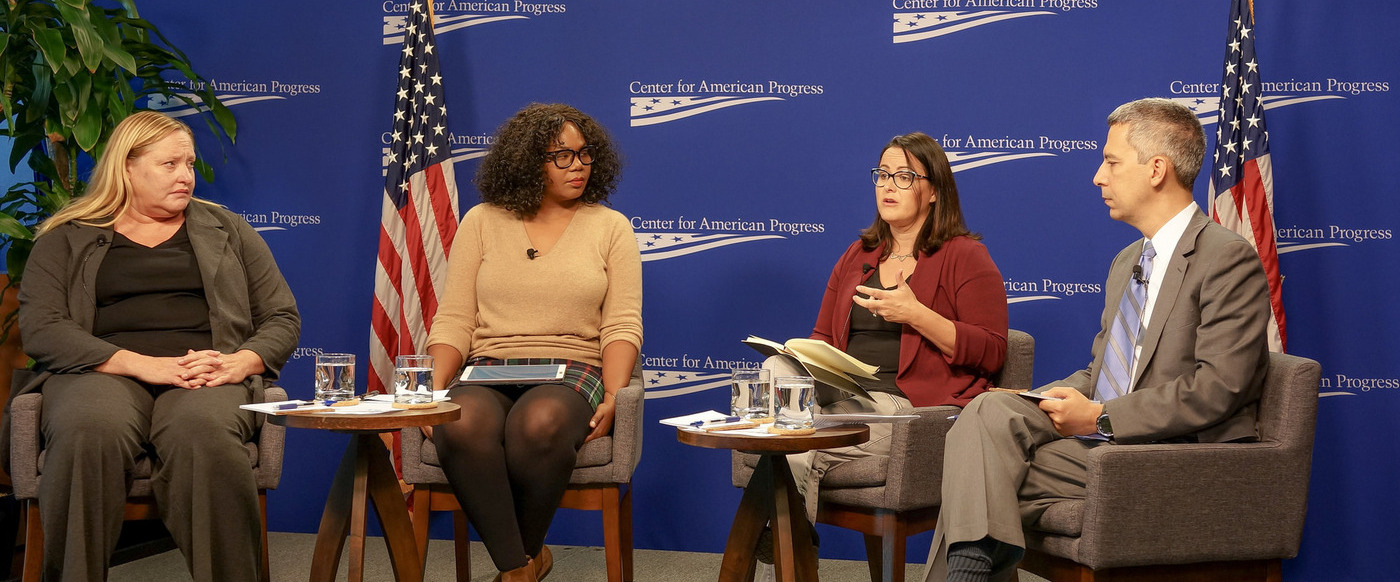 One response to Facebook and others came when Free Press and a coalition of more than 50 groups released Change the Terms, a set of recommended policies for internet companies to adopt to disrupt hateful activities on their platforms.
This launch came after a year of research into how platforms allow White supremacy and other forms of hate to flourish even as they suppress the voices of racial-justice activists. The accompanying report, "Curbing Hate Online: What Companies Should Do Now," shared what the coalition learned from meeting with experts on terrorism, human rights and technology around the world.
7. Google Walkout
When a New York Times article revealed that Google had quietly paid millions of dollars in exit packages to male executives accused of sexual misconduct, employees around the globe staged a walkout in early November. This activism gives us hope that tech employees will continue to hold Silicon Valley accountable on key human-rights issues, including privacy, misinformation and the spread of hateful activities as addressed in our #ChangeTheTerms initiative.
8. Puerto Rico Story Circles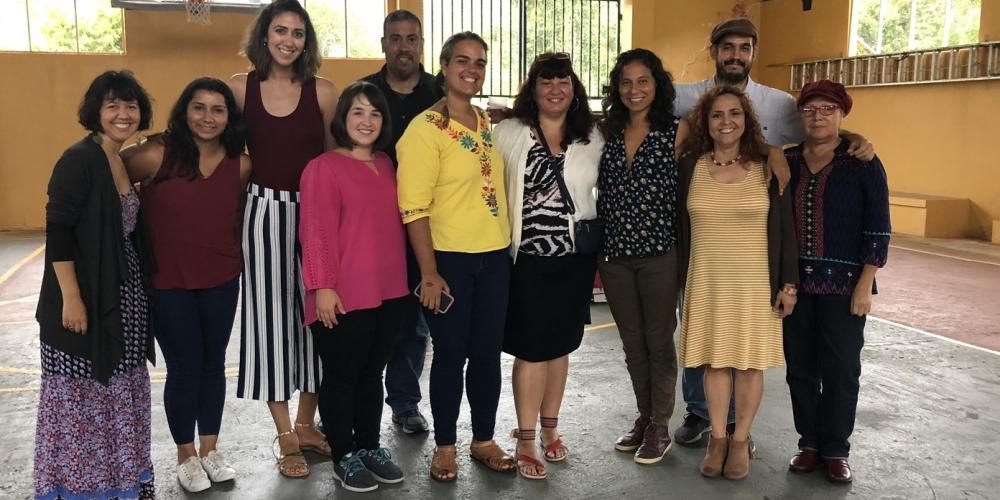 In October, Free Press staffers traveled to Puerto Rico to host small-group discussions exploring how the collapse of the islands' communication networks in the wake of Hurricanes Irma and Maria impacted people's lives.
Organized with Resilient Just Technologies and the Center for Embodied Pedagogy & Action, the story circles were part of our ongoing work to ensure the voices of Puerto Ricans are heard by lawmakers and regulators who are creating policies to restore and rebuild services on the islands.
We're also calling on the FCC to appoint an independent commission to investigate all of the causes of the communications crisis — and to develop recommendations on how the U.S. government can prevent such failures in the future.
9. Mignon Clyburn's farewell speech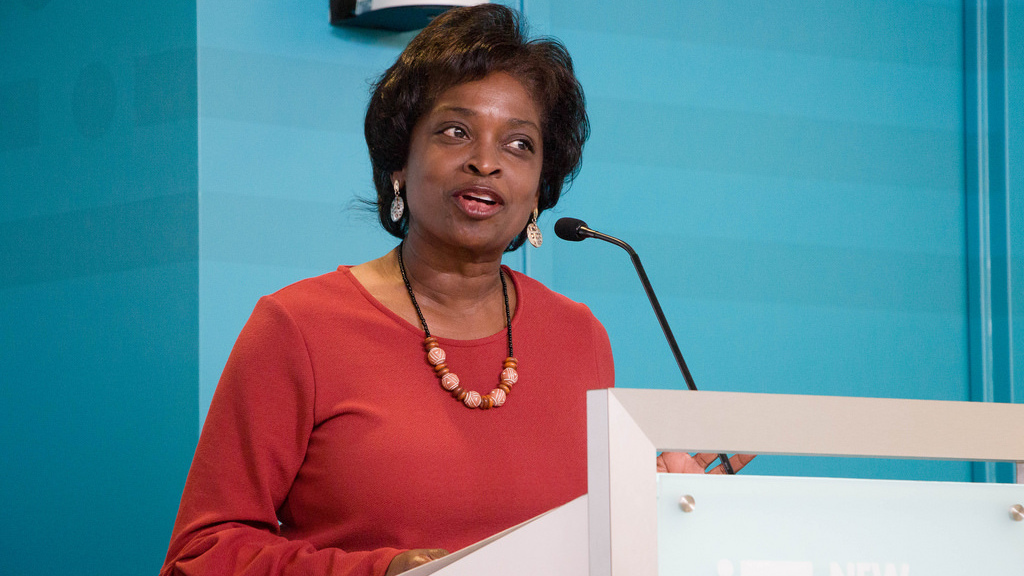 After nearly nine years with the FCC, Commissioner Mignon Clyburn departed this year with a stirring farewell speech given at the United Church of Christ before an audience of activists and advocates. Her powerful words reminded us of the importance of our fight:
"I have said it before and I will say it again, the FCC can either be an enabler of opportunity or a stifler of opportunity. When it opts to be the latter, it is up to all of us to sound the alarm, affirm for our constituents that this is not the way it should be done, and empower them to demand more."