June 2019 Update: The Fight for Your Rights to Connect and Communicate
In the face of relentless attacks on media, technology and human rights, Free Press is fighting back, putting forward visionary solutions — and making real progress. We're so grateful to people like you whose generosity makes our work — and our independence — possible.
BIG WIN
The Fight to Win Back Net Neutrality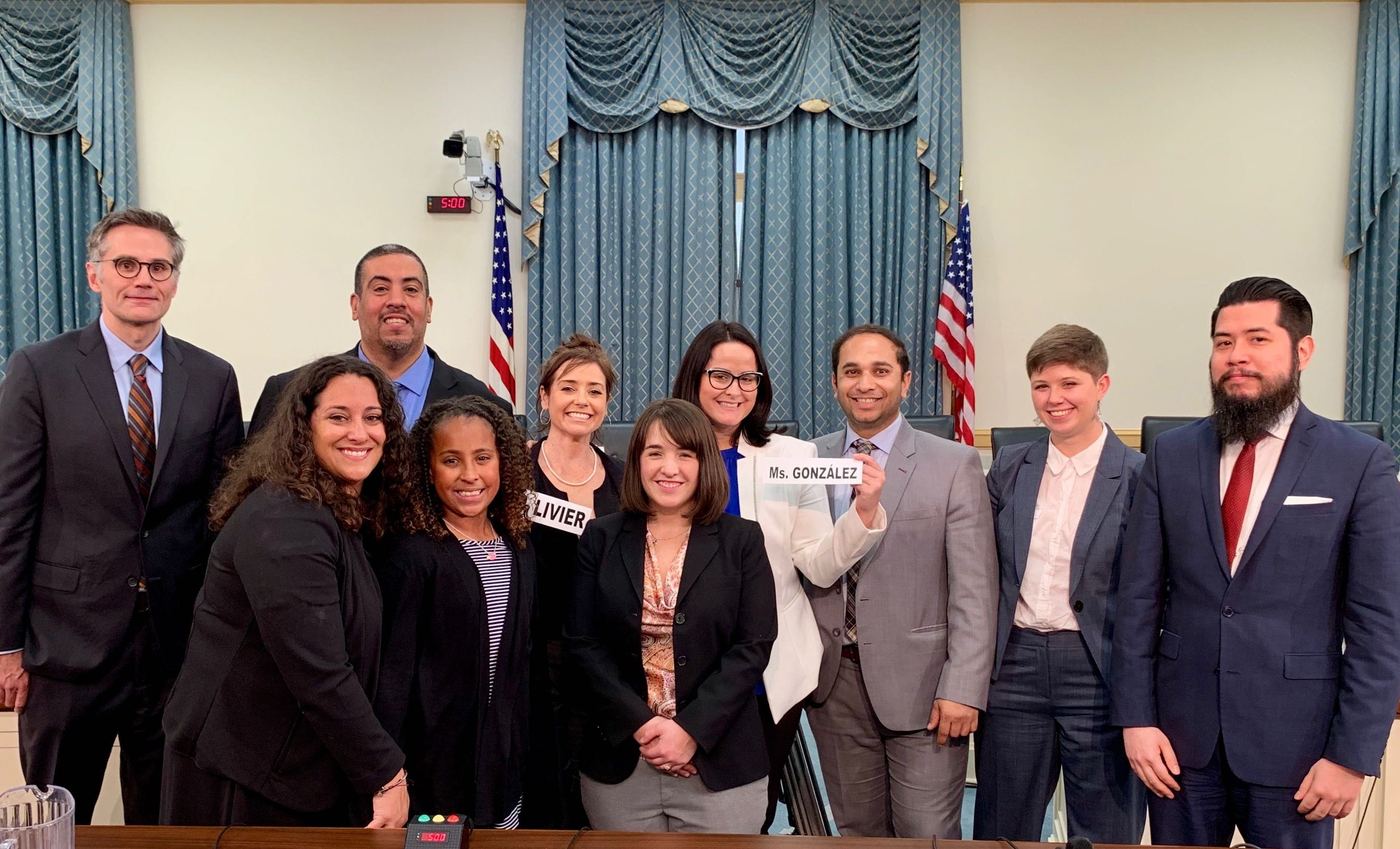 We had a huge victory in April when the House passed the Save the Internet Act, legislation that would bring back the strong Net Neutrality protections the Trump FCC demolished in 2017. The bill passed 232–190 — and included support from every Democratic member.
In the run-up to the vote, we pulled out all the stops on Capitol Hill. In February, Free Press Action's Jessica J. González testified in Congress about the need to restore strong Net Neutrality rules, describing how the open internet gives people the space to share their own stories, fight for justice and challenge media misrepresentations.
In March, Free Press Action's Matt Wood testified about the Save the Internet Act and punctured industry lies about the alleged harms of Title II-based Net Neutrality rules.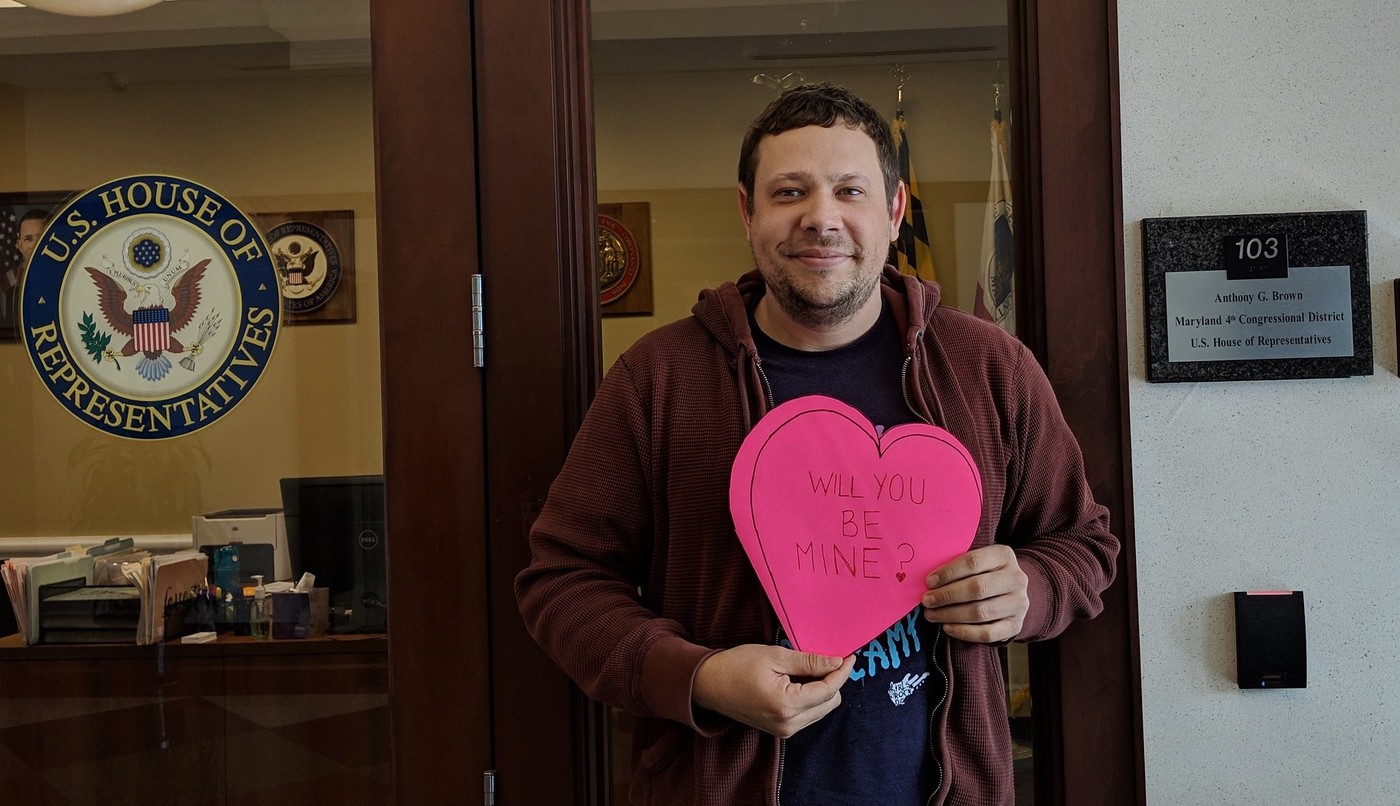 Our activists played a key part in this win: Dozens of representatives who used to be on the wrong side of the issue voted for this bill because they heard from so many constituents about it.
Now the fight moves to the Senate, where open-internet foes have vowed to halt the bill's progress: Majority Leader Mitch McConnell called it "dead on arrival" before it had even passed the House. Meanwhile, President Trump promised to veto it if it reached his desk.
We've heard these kinds of threats before — but we've also beaten the odds before. Already 46 senators are on board as sponsors of the Save the Internet Act, and we're working hard to get more lawmakers to sign on.
In another big development, Free Press joined in oral arguments before a federal appeals court in February in the lawsuit to bring back the open-internet rules. We have a persuasive legal case and expect to hear the court's decision by early summer.
This could be a game changer: If the court rules our way, that could heighten public pressure on lawmakers to support the Save the Internet Act.
Winning back Net Neutrality will take everything we've got — donate today and a generous donor will match your gift up to $75,000.
MOMENTUM
Change the Terms: Disrupting Online Hate
All too often, online hate has had tragic real-life consequences. We launched the Change the Terms coalition with several allies in 2018 to build power and push platforms like Facebook, Google and Twitter to crack down on hateful activities online. Since then, we've held meetings with dozens of tech companies to urge them to adopt the model corporate policies we've developed.
We're seeing real progress in 2019.
Facebook banned several far-right extremists like Alex Jones in response to coordinated pressure from Change the Terms and its allies. Patreon and PayPal have made it far more difficult for White supremacists to fundraise on their sites — a move they credited to Change the Terms.
And the Amalgamated Foundation, a leader in ethical banking, adopted our definition of "hateful activities" and is prohibiting donations to hate groups — inspiring more than 60 philanthropies to follow suit.
But tech companies have a long way to go: We're ramping up our campaign to push them to take action while protecting free speech, especially for those who are most vulnerable to online threats and harassment.
Pitch in today to disrupt hateful activities online.
Fighting for Justice in Puerto Rico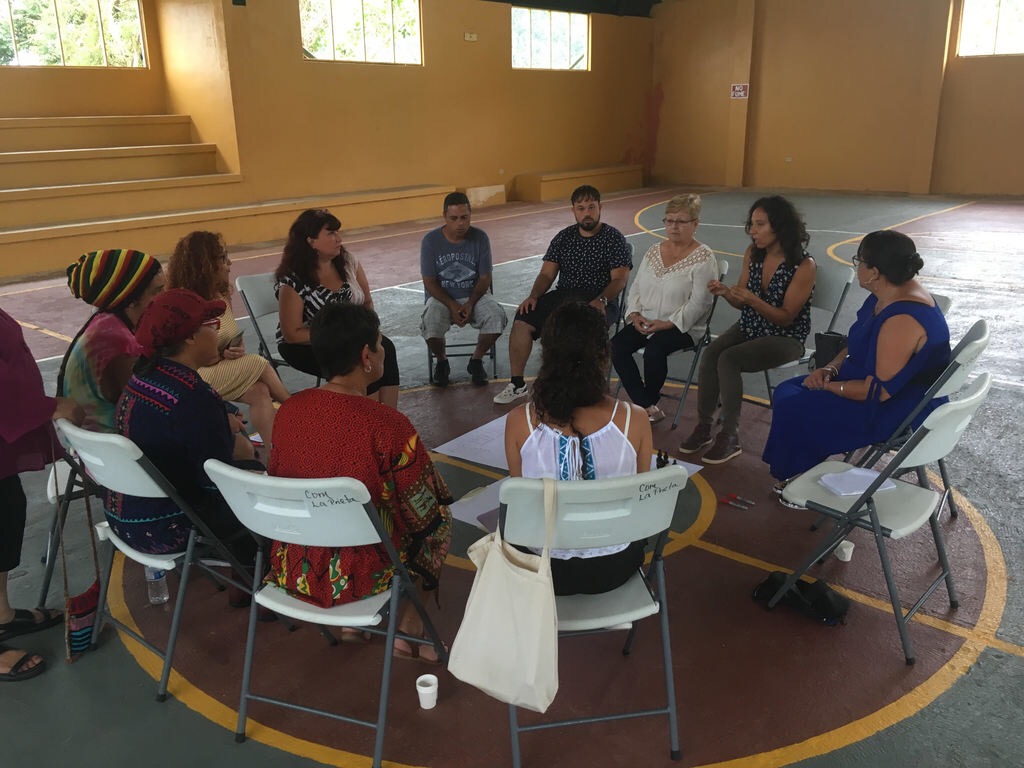 In 2017, Hurricanes Irma and Maria destroyed Puerto Rico's communications infrastructure. More than 3,000 people died — and the inability of Puerto Ricans to make calls for help or access life-saving information contributed to the death toll.
For more than a year, we've called on the FCC to appoint an independent commission to investigate the roots of this crisis — and to take action to prevent future communication blackouts. But the agency has refused to step up.
In May, we released a report that chronicles the communications crisis and details the many ways in which the FCC and companies like AT&T have failed the islands. The report calls on Congress to hold the agency accountable and includes testimonies from Puerto Rican residents who shared their heartbreaking stories with us.
Last November, we filed Freedom of Information Act requests with both the FCC and the Federal Emergency Management Agency to learn more about how these agencies have responded to the disaster. Six months later, the FCC released just 52 consumer complaints.
We're pushing the agency to release all of the complaints it's received — and to ensure this kind of communications crisis doesn't ever happen again.
Donate to hold the FCC and companies operating in Puerto Rico accountable.
Stopping the T-Mobile/Sprint Mega-Merger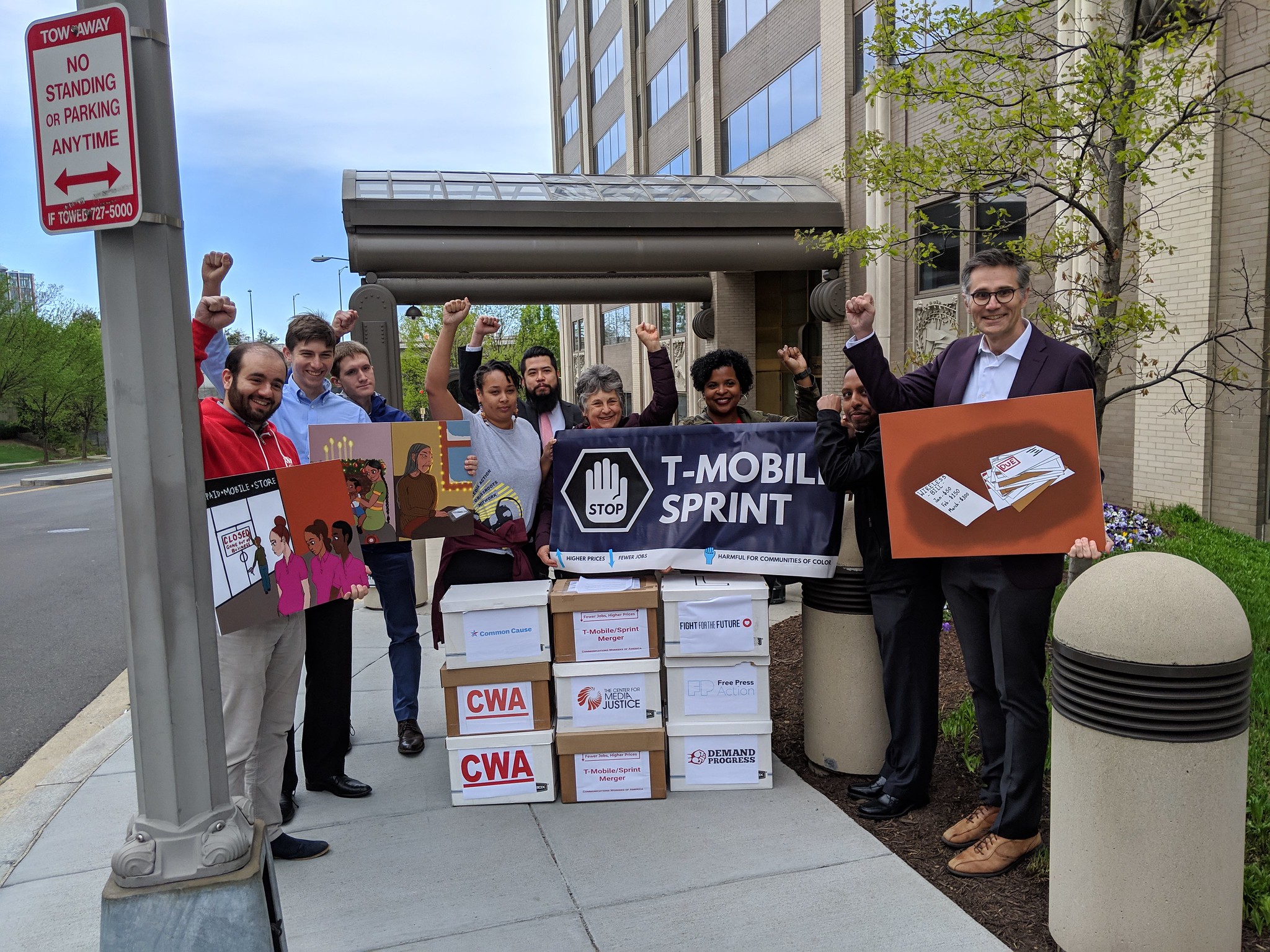 T-Mobile's bid to take over Sprint would leave the country with just three major mobile carriers, turning T-Mobile into a giant on a par with AT&T and Verizon.
If this merger goes through rates will skyrocket. We're working hard to expose how this deal would harm low-income communities and people of color in particular, who disproportionately rely on T-Mobile and Sprint for low-cost plans and prepaid services.
And we're sounding the alarm that this merger would undermine Lifeline, the federal program that subsidizes phone and internet access for low-income people. Sprint has affiliates serving almost 4 million Lifeline subscribers. If the merger is approved, the outlook for those who rely on Lifeline is bleak.
In March, Free Press Senior Policy Counsel Carmen Scurato testified before Congress against the merger.
"T-Mobile and Sprint both offer lower-priced options than their larger rivals," she said. "Don't believe the parties' funny math suggesting that having fewer competitors somehow strengthens competition."
While Chairman Pai and his fellow GOP commissioners came out in support of the merger in May, the Justice Department has yet to weigh in: We're now urging people to call regulators there.
We also scored a big win in June when 10 state attorneys general filed suit to block this deal, a move that could prevent the merger from going through.
Donate to stop this toxic deal and fight for affordable access.
Transforming Local News
Since its launch in New Jersey in 2015, our News Voices project has inspired thousands of people to advocate for local journalism that reflects their communities' needs.
In New Jersey, we're continuing to push the legislature to give the Civic Info Consortium the money it needs to get off the ground and begin reviving local journalism throughout the state. In 2017, we drafted and lobbied for the bill establishing the consortium — but while the statehouse passed the first-of-its-kind legislation in 2018, the governor subsequently pulled the funding. We're working with our legislative champions to get this innovative nonprofit the money it was promised.
We also launched Stories of Atlantic City, a collaboration with the Center for Cooperative Media at Montclair State University, Images and Voices of Hope, five local-media outlets and community members. Reporters are devoting two months to talking to local residents and writing the stories that emerge. The outlets we're partnering with have already published the first batch of stories, which center on a barber, a principal, an immigrant from Albania and other community members.
In North Carolina, we're continuing to build transformational relationships between communities and the Charlotte Observer. This year we've held three workshops with residents and co-hosted two powerful events — one on housing, gentrification and race, the other on local coverage of immigration — that have connected residents with Observer journalists. And in Rocky Mount, we're holding dream salons to give people the opportunity to brainstorm and discuss the kind of media they need to stay informed and engaged.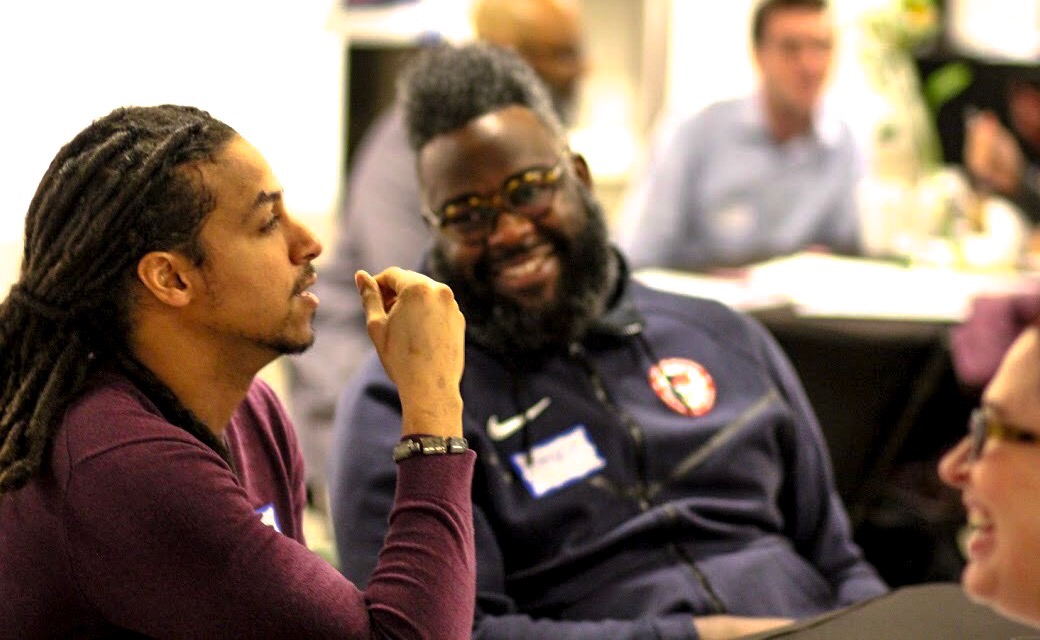 Our work to reinvent local news from the ground up expanded this year to our first effort in Philadelphia. The Organizing for Neighborhood News project is a collaboration with the Philly-based Germantown Info Hub, Kensington Voice, The People's Education Center and WHYY. Together, we're training and mentoring community members and student journalists to develop stories that will help counter coverage that stigmatizes people of color and others.
Donate today to get communities better local news and information.
SOLUTIONS
Taxing Big Tech to Fund Journalism
You've seen them: Online ads that suggest that someone knows exactly who you are and what you've been up to.
Targeted advertising exploits our personal data — and individuals, businesses and the government have misused this information to discriminate against people and invade our privacy.
The ad money that used to support news organizations is increasingly migrating online. Over the last few years alone, thousands of reporters have lost their jobs as outlets have downsized or folded.
Our remedy: In February, we released a groundbreaking report on how taxing the multibillion-dollar business behind online ads could revitalize journalism and strengthen democracy.
We're calling on Congress to enact a small tax on ads sold by highly profitable companies like Facebook and Google. The proceeds would support local-news startups, sustain investigative projects and lift up diverse voices in the media.
A 2-percent tax on the biggest online companies could yield $1.8 billion a year to projects funding the kind of trustworthy journalism we need.
Chip in today to advocate for our ad-tax proposal on Capitol Hill.
Protecting Privacy and Civil Rights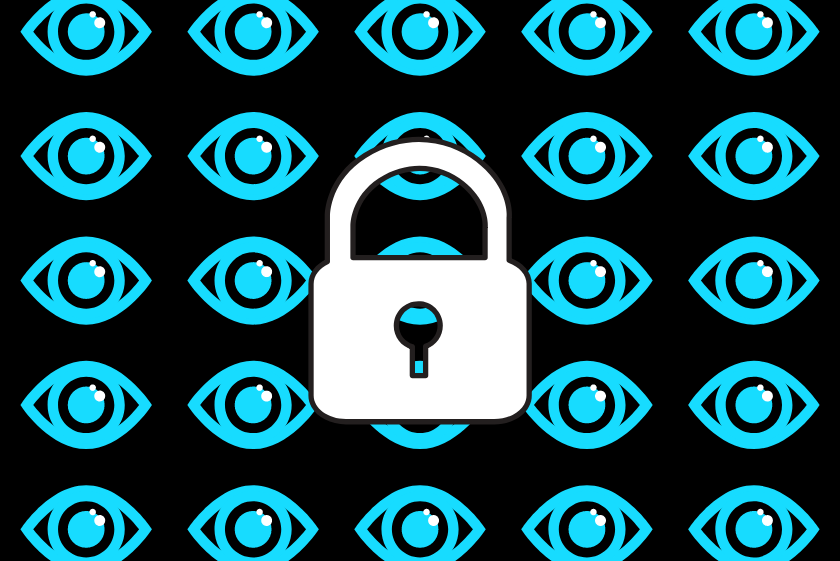 We all care about safeguarding our most personal information. But online companies profit from exploiting our privacy.
And in some cases these companies are using personal data to discriminate against people of color, women, members of the LGBTQIA community, religious minorities, people with disabilities and immigrants.
This spring, Free Press Action drafted a model privacy bill with the Lawyers' Committee for Civil Rights Under Law. The bill would ensure that powerful interests don't use data in ways that violate civil rights.
Released in March, our bill is already making an impact: In April, Sen. Ed Markey introduced the Privacy Bill of Rights Act, which features several of the recommendations outlined in our legislation. Markey's bill would prevent companies from using private data to deny people opportunities in employment, finance, health care, credit, insurance, housing and education.
We're rallying support for the Privacy Bill of Rights Act and highlighting how it would protect the most vulnerable communities.
Donate today to stop companies from violating your privacy and civil rights.
FUND THE FIGHT
None of this work would be possible without you. Your generosity has kept us going strong for 15 years and your continued support and partnership are essential to our future success. Thank you!