News Voices: North Carolina
North Carolina sits at a crossroads of the changing South and the nation's shifting economy. The demographic and political trends now happening across the country have been playing out in North Carolina for some time.
The state's media landscape is also changing — from the shrinking staff and influence of its newspapers to the rise of promising journalism startups — in ways that reflect national trends.
News Voices: North Carolina launched in 2017 to forge connections between North Carolina communities and the newsrooms that serve them. Working with newsrooms and community groups across the state — including libraries, colleges, arts organizations and other nonprofits — we've strengthened a network of people and institutions that recognize that the state's future depends on the ability of its people to communicate, understand one another, hold leaders accountable and forge solutions together.
We began our community-engagement initiatives in Charlotte and the Triangle, expanding to work in Wilmington, and with newsrooms and community organizations in Asheville, the Triad, Fayetteville and more rural parts of the state. Increasingly, our work is taking us outside urban corridors, and we have begun to explore how misinformation shapes local narratives and what practices might help local media rebuild trust within communities.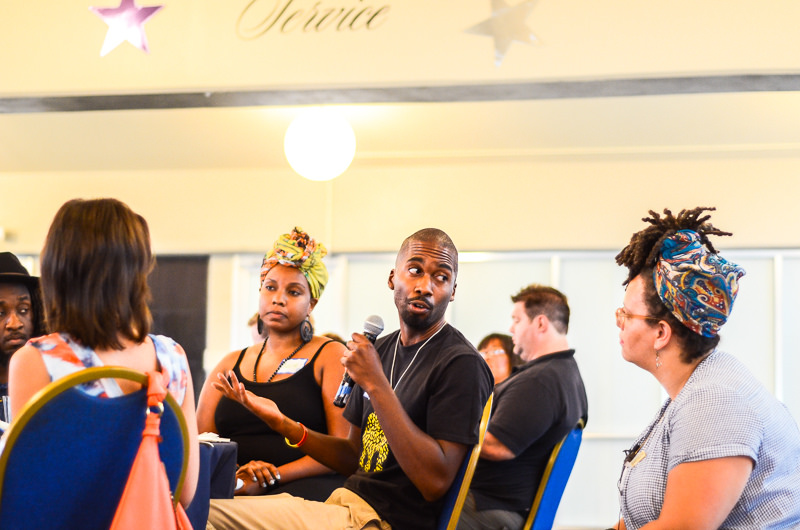 We host small gatherings, trainings and public conversations. We foster collaborations between newsrooms and community groups. And we offer research and consultation to those seeking to strengthen the state's network of of journalists, media makers and people who care about quality local news and information. We believe building stronger bonds statewide will foster better and more sustainable news coverage of North Carolina.
More about North Carolina's media ecosystem
The urban-rural divide that defines North Carolina's politics is also reflected in its media. While the state is home to two of the nation's top-25 broadcast markets, suburban and rural communities rely on small community newspapers that are growing more consolidated all the time. No matter where you live in the Tar Heel State, it's getting harder to find coverage of local school boards, town councils and how lawmakers' decisions in Raleigh affect your life. And while the state is growing more racially and ethnically diverse, newsrooms lack the diversity to represent residents' varied perspectives.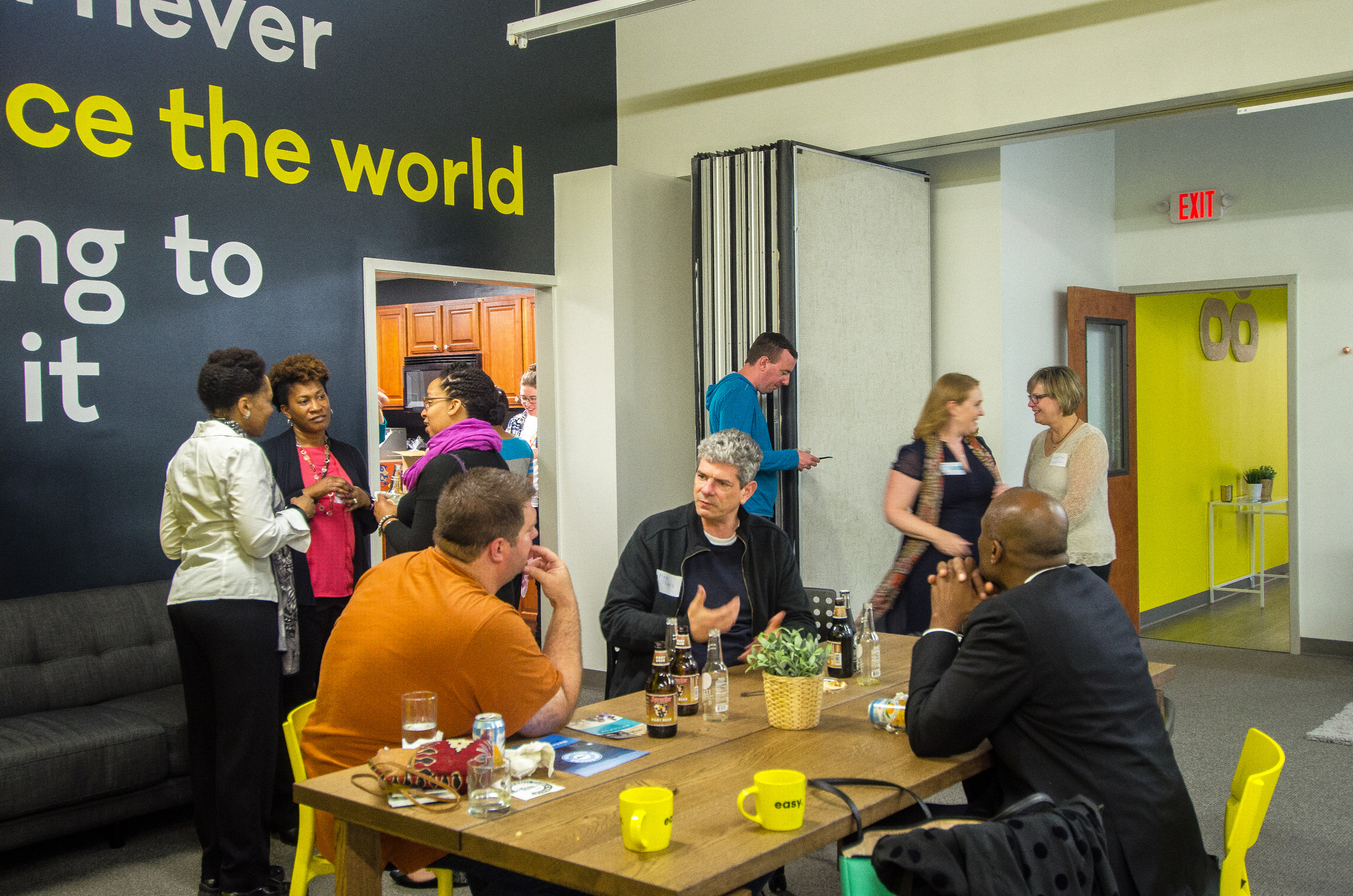 Yet North Carolina is also home to a handful of stalwart locally owned outlets, strong public-broadcasting stations and trusted ethnic media. High-quality nonprofit news organizations are filling the gaps in reporting on health, education and the environment statewide and in providing regional news in the west and on the coast.
All of these organizations enjoy community goodwill, but some need help translating that support into financial sustainability. Nascent partnerships are forming, and institutions such as universities and philanthropic organizations are eager to learn how they can help nurture a stronger news ecology in the state.
News Voices: North Carolina is shoring up those initiatives and helping to build collaborations between residents and newsrooms across the state.
See our report for Democracy Fund for more information about North Carolina's media ecosystem.
Help us make North Carolina's media ecosystem stronger
We're listening to what local communities in North Carolina need and nurturing the assets they have to build on. After all, this is the state where the weak grow strong and the strong grow great.
To make News Voices work, we need to partner with the people who live here: journalists, community organizers, activists, librarians, artists, academics, philanthropists, faith leaders, entrepreneurs and more. If we join together, we can give voice to stories that matter and help those stories make a strong impact. We can make North Carolina a model for the future of news.
Want to get involved? Get in touch with News Voices: North Carolina Organizer Alicia Bell to find out how to participate.