Net Neutrality Supporters Launch Operation #OneMoreVote
The Senate needs just one more vote to pass a resolution to repeal the Trump FCC's decision to destroy Net Neutrality — and on Tuesday events were held outside lawmakers' offices across the country to secure that crucial vote.
The effort was driven by Team Internet — the volunteer-led distributed-organizing campaign Free Press Action Fund launched alongside Demand Progress and Fight for the Future last summer.
The events coincided with Sen. Ed Markey's official introduction of the resolution, which currently has support from all 49 members of the Democratic Caucus plus Republican Sen. Susan Collins. Rep. Michael Doyle of Pennsylvania introduced an identical resolution in the House, where the measure has more than 150 co-sponsors.
During a press conference held outside the Capitol, lawmakers including Markey, Doyle, Senate Democratic Leader Chuck Schumer and House Democratic Leader Nancy Pelosi gave rousing speeches about the need to undo the FCC decision and protect free speech, choice, educational opportunity and innovation online.
"When we take this vote on the Senate floor," said Markey, "every one of my Senate colleagues will have to answer this question: Whose side are you on? Do you stand with hardworking American families for whom the internet is essential or do you stand with the big-moneyed corporate interests and their army of lobbyists?"
Other speakers included Steven Renderos of the Center for Justice, Evan Greer of Fight for the Future, former FCC Commissioner (and Free Press board Action Fund member) Michael Copps, and a host of lawmakers: Sens. Cory Booker, Maria Cantwell, Maggie Hassan, Amy Klobuchar, Jeanne Shaheen, Tina Smith and Ron Wyden, and Reps. Anna Eshoo, Colleen Hanabusa and Frank Pallone.
Internet users, public-interest groups and companies like Etsy, Kickstarter, Medium, reddit and Tumblr took up the call online, making #NetNeutrality one of the top-trending hashtags on Twitter.
And activists went out in the streets to pressure key members of Congress.
People stood in the snow outside Alaska Sen. Lisa Murkowski's Anchorage office …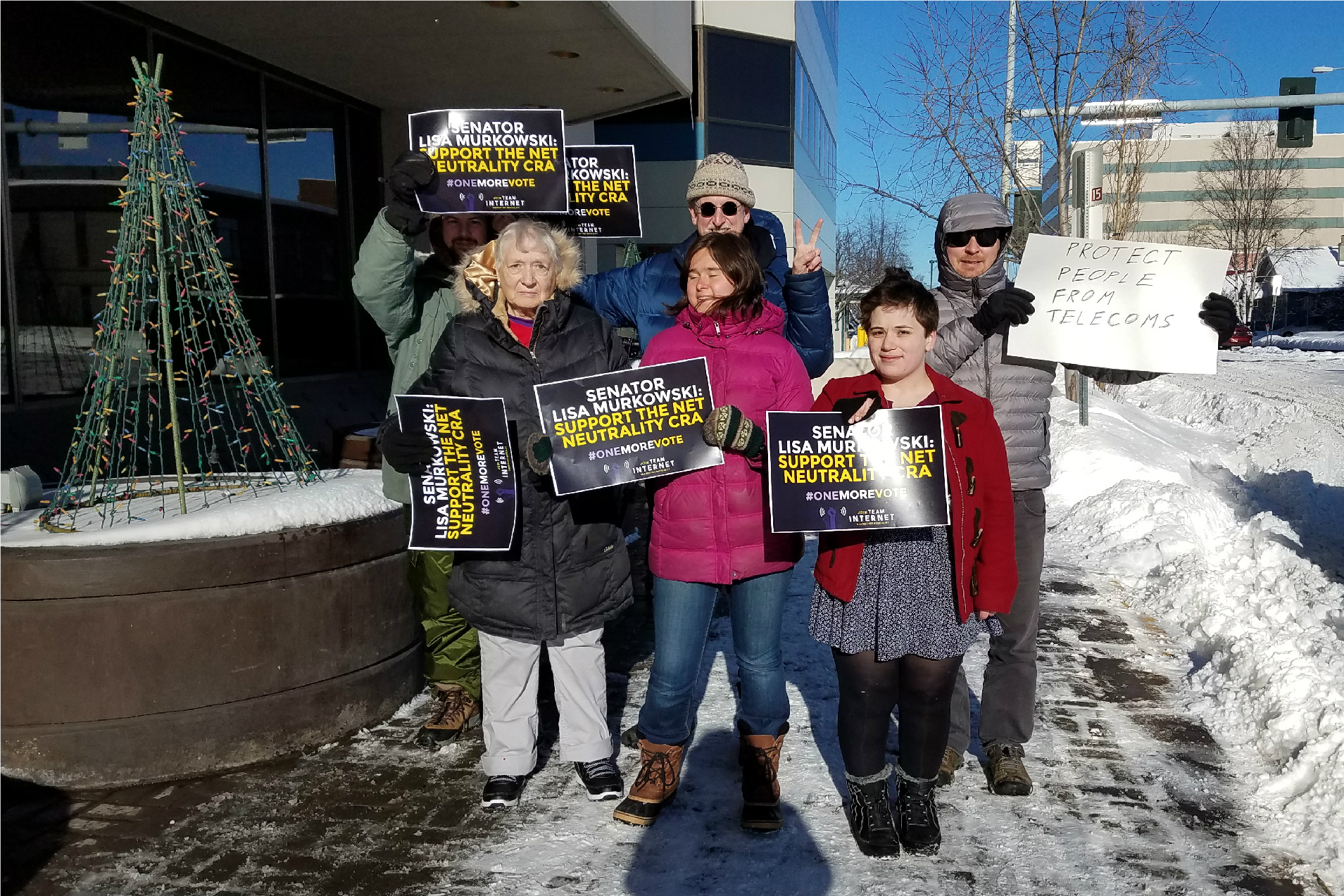 … and amid the palm trees near Florida Sen. Marco Rubio's office in Miami.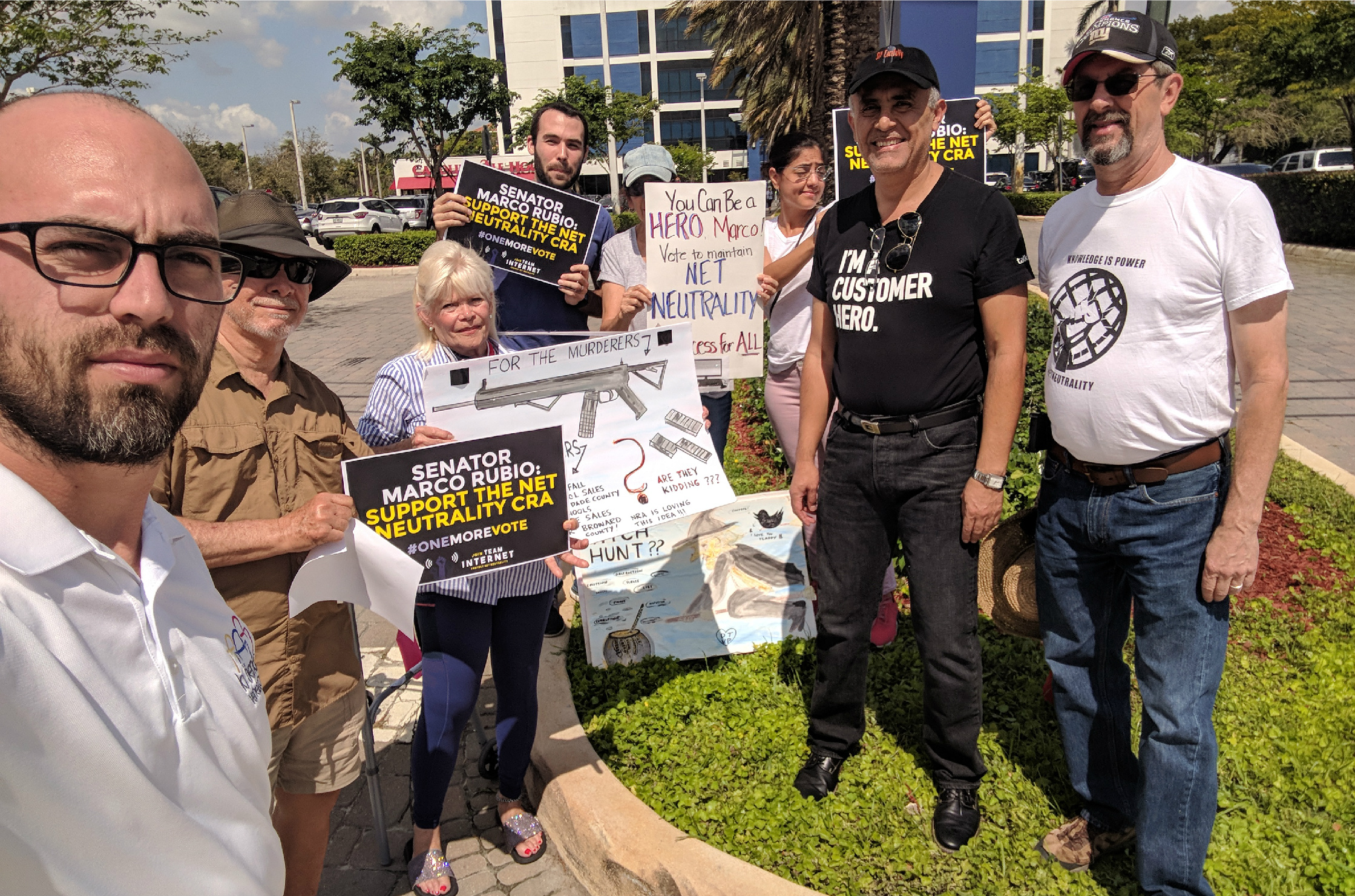 People rallied in New Orleans to push Louisiana Sen. John Kennedy, who's indicated that he's considering supporting the resolution …
… and turned out in force outside the Salt Lake City office of Utah Sen. Orrin Hatch.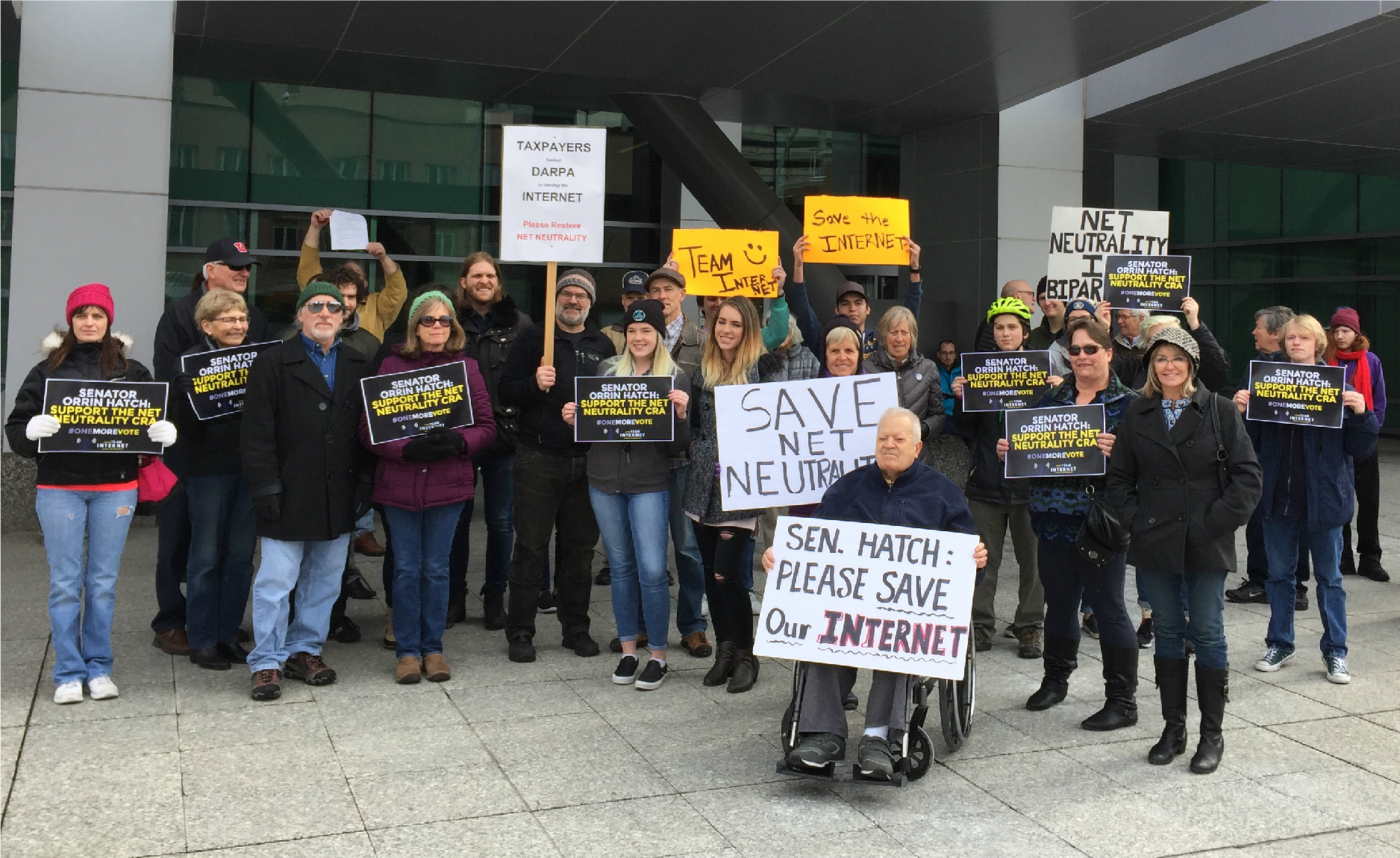 An activist canine joined a crew lobbying Sen. Rob Portman in Columbus, Ohio …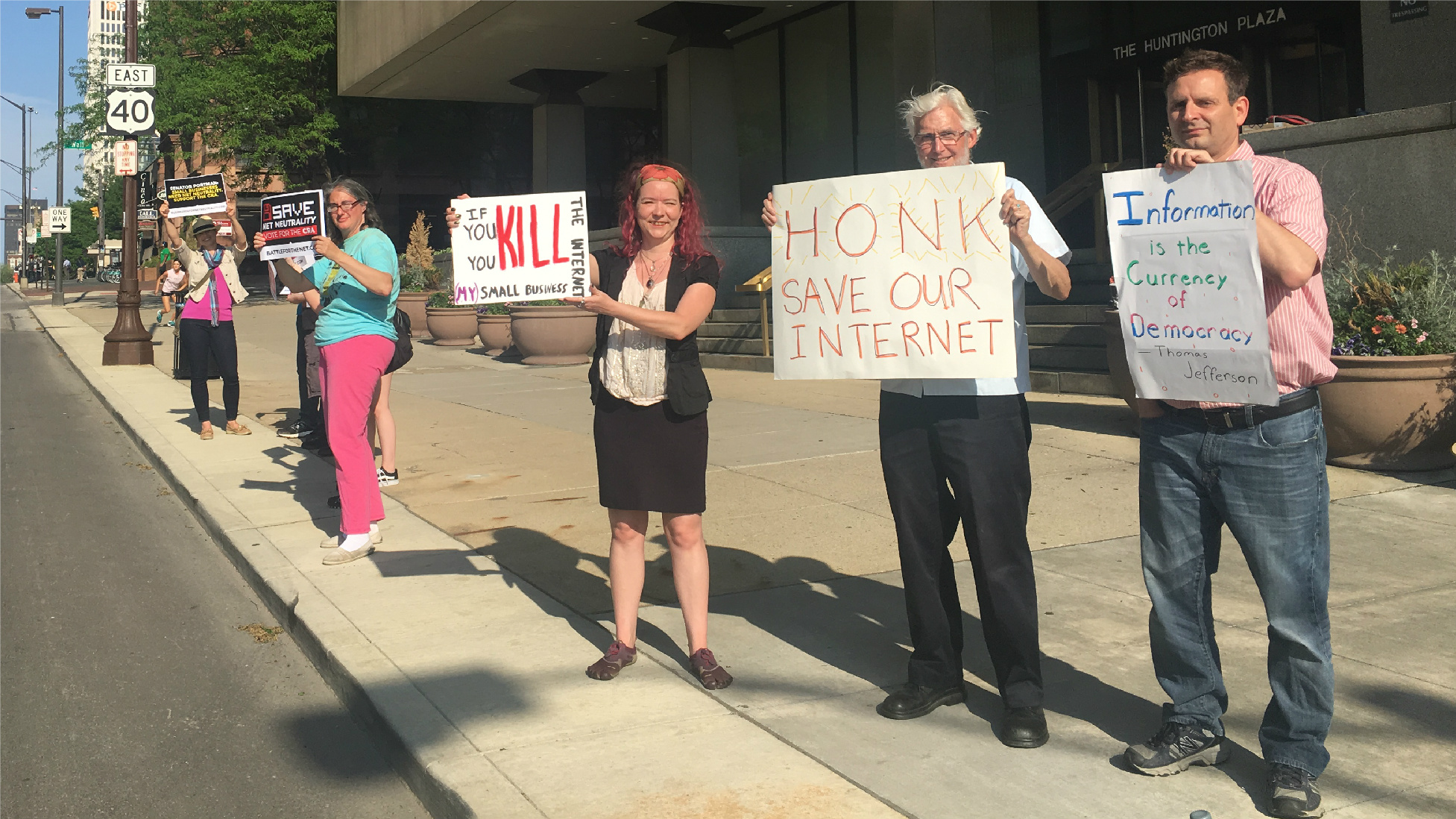 … while in Wichita Net Neutrality supporters put pressure on Kansas Sen. Jerry Moran.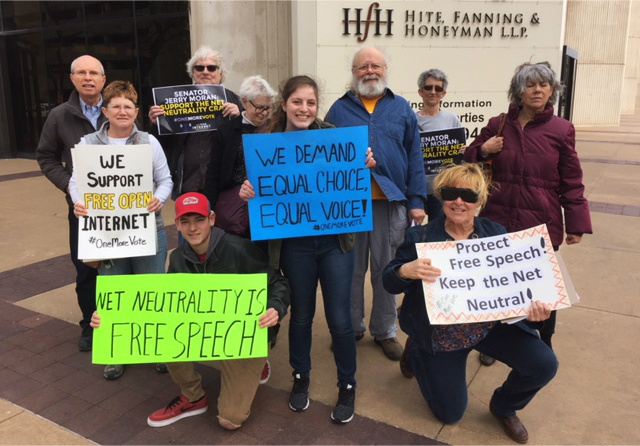 People also lobbied Sen. Cory Gardner in Denver and Sen. Dean Heller in Las Vegas, urging both to stand with their constituents.
The Trump FCC published its new rules in the Federal Register last week, which means the clock is ticking: Congress has just 60 legislative days to repeal the agency's decision. Urge your lawmakers to support the resolution today.