February 2021 Is Black Narrative-Power Month at Media 2070
Narratives shift the culture, and culture is the forest floor where policy either flourishes or dies.
Throughout U.S. history, the dominant narrative has been a myth of Black inferiority, against which freedom fighters and media-makers have persisted and won hard-fought gains.
But systemic racism persists, typified just a few weeks ago when insurrectionists broke into the U.S. Capitol carrying Confederate flags, swastikas and other symbols of white supremacy.
Calls for accountability are spreading. Media organizations are reckoning with their histories of harm.
What does the future hold?
Here at Free Press, the Media 2070 project envisions a future ripe with the capital needed for Black folks to control the creation, production and distribution of our own stories. Media 2070 is a call to dream up #MediaReparations, uniting media-makers, journalists, activists and keepers of our story to build a collective vision of that world — a world that has never existed.
In February 2021, we're exploring how narrative justice could take us there.
Join Media 2070 and MediaJustice for a series of virtual gatherings this month centering on the theme "Lineage: Exploring the History and Future of Black Narrative Power."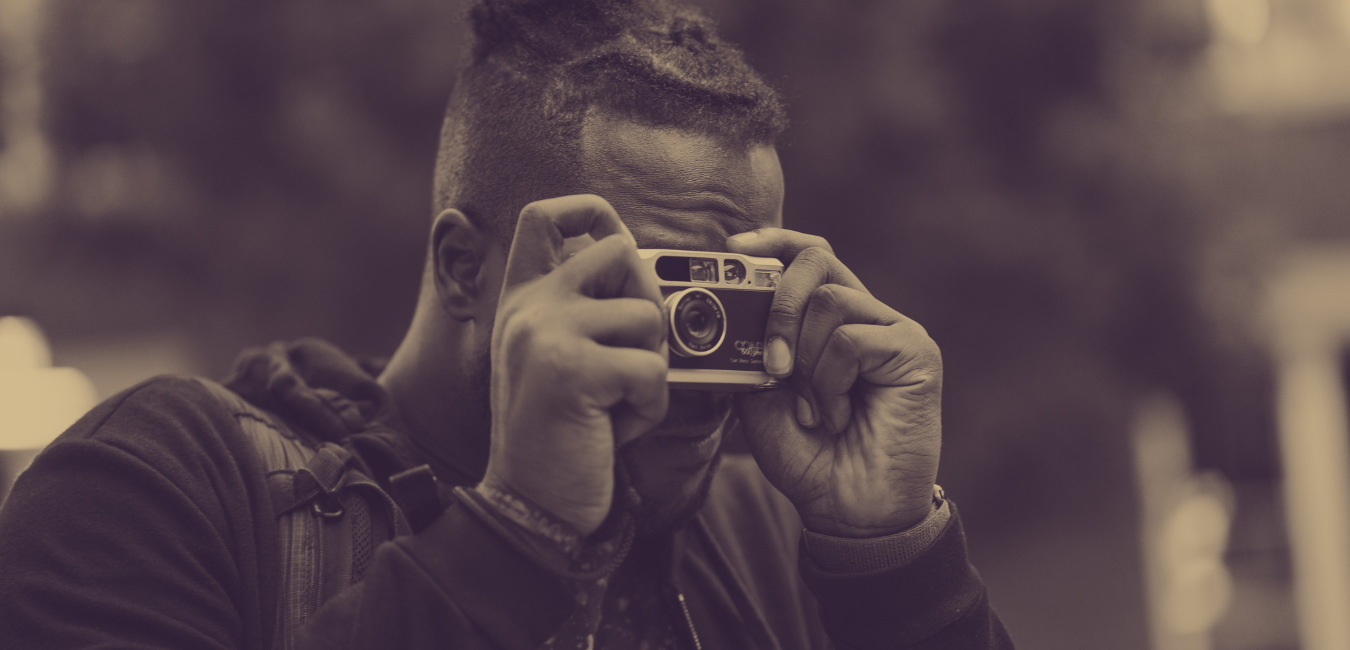 What is public safety? Safety from whom?
What is public health? Who has access and why?
And what is the story of this democracy? Was it ever real for Black folks?
How can we honor the legacy of brave Black media-making? And how can we repair past harms?
This February, we're exploring these questions and so much more with a curated series featuring some of our brilliant allies and friends. Get the details below and RSVP today. Here's the schedule:
"#BlackFutureHeadlines" — Twitter storm
Tues., Feb. 9, at 12 p.m. ET
Log into Twitter and share your creative headlines from the future — a world where justice and reparations have been made real.
==
"The Things We Carry With Us" — Zoom webinar
Presented by Media 2070 and MediaJustice
Facilitators: Alicia Bell (Media 2070) and Eteng Ettah (MediaJustice)
Participants brainstorm the things we will take with us from this time into a future abundant with media reparations. This event has reached capacity. Sign up here for the waiting list.
==
"The Resistance: Black Journalists Uprising in Media"  — Clubhouse chat
Tues., Feb. 16, at 6 p.m. ET
Panelists:
• Erin B. Logan (Los Angeles Times)
• Alexis Johnson (VICE)
• Tauhid Chappell (Media 2070)
• Moderator: Chenjerai Kumanyika (Rutgers University and the NPR podcasts Uncivil, Seeing White and Louder Than a Riot)

Hear from Black journalists who have challenged the newsroom status quo in 2020 and beyond, and discuss the history + future of media justice. RSVP now. Join this event via the Clubhouse app (iPhone or iPad required).
==
"Reclaiming Our Story"  — Facebook Live roundtable
Presented by Media 2070 and MediaJustice
Tues., Feb. 23, at 6 p.m. ET
Panelists:
• Anoa Changa (The Way With Anoa)
• Diamond Hardiman (Media 2070)
• DaLyah Jones (Texas Observer)
• Tia Oso (ACRE)
• Bridget Todd (UltraViolet, host of There Are No Girls on the Internet podcast)

Black movement journalists and activists discuss the throughline of harmful & liberative media narratives and framings about Black lives. RSVP now.